New regulation of coronavirus measures
New basis for coronavirus measures in Germany: the Bundestag has passed amended regulations, but they still have to be approved by the Bundesrat. 
18.11.2021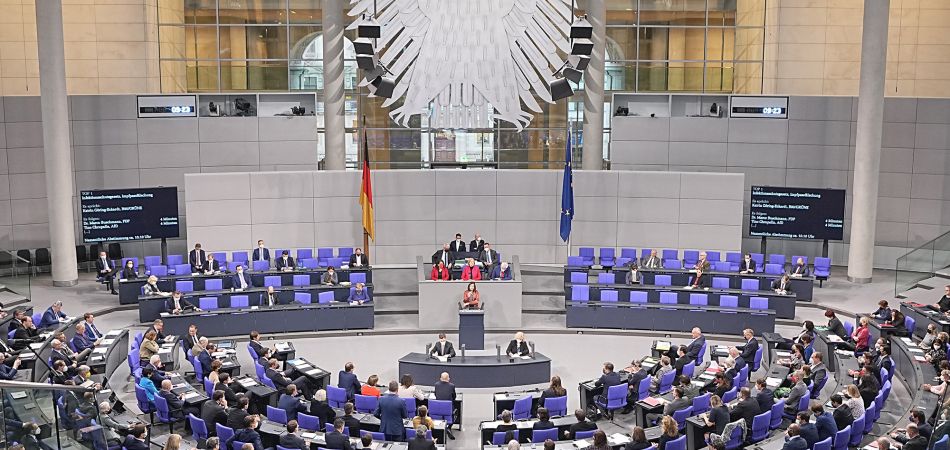 Berlin (dpa) - The Bundestag has passed the new coronavirus regulations planned by the potential coalition partners SPD, Greens and FDP. While extending measures at the workplace, in public transport and in nursing homes, the regulations stipulate on the other hand that particularly harsh measures such as school or business closures should no longer be possible. The Bundesrat, the chamber representing Germany's federal states, still has to approve the proposal. Representatives of the CDU and CSU have threatened to reject it, however.
The plans are intended to create a different legal basis for coronavirus requirements when the so-called epidemic situation, previously established by the Bundestag, expires on 25 November. This state of emergency has so far enabled the governments of the federal states to put far-reaching coronavirus measures in place by simple decree, from curfews and bans on events to restaurant, business or school closures.
The prime ministers of the federal states were planning to discuss the further course of action in the pandemic with Chancellor Angela Merkel on Thursday. Meanwhile, the Standing Commission on Vaccination (Stiko) is massively expanding its recommendation for coronavirus booster vaccinations. "With immediate effect, the Stiko recommends the Covid-19 booster vaccination for all persons aged 18 and older," the committee announced.