Priority on climate protection
How Federal Economics Minister Peter Altmaier is promoting a "historic compromise" between climate and business.
12.09.2020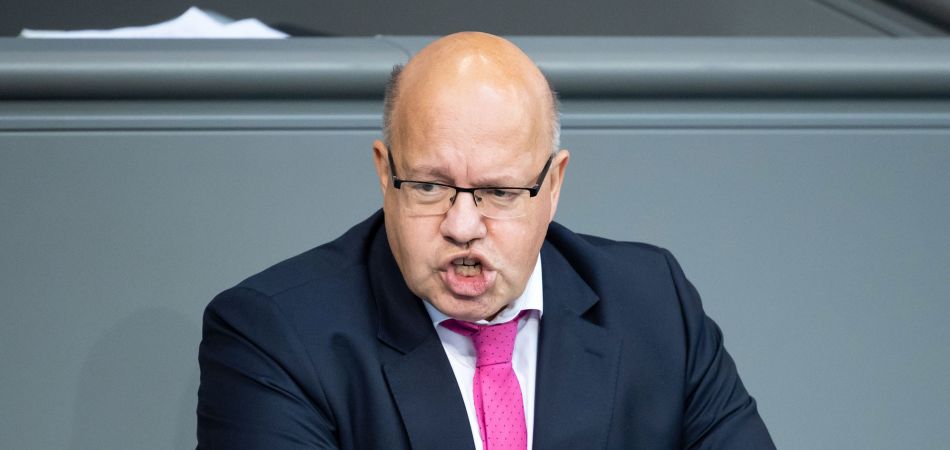 Berlin (dpa) - In view of the dramatic nature of climate change, Federal Minister for Economic Affairs and Energy Peter Altmaier is calling for a "historic compromise" between climate and business. On Friday in Berlin, the politician called for climate protection to be given priority in politics and at the same time for companies to be protected from competitive disadvantages. "I am of the opinion that we understand climate protection as the central and primary challenge of our generation and must act accordingly", Altmaier said.
He admitted that the Federal Government had not reacted decisively enough, thereby annoying the younger generation in particular: "Young people ask us why they should believe us. The EU's "Green Deal" climate package was "possibly the last chance of our generation" to slow down global warming. If we do not succeed in limiting global warming to 1.5 to 2 degrees Celsius, this will have "existential consequences" for all humans.
An overview of the most important proposals:
CHARTER WITH GREENHOUSE GAS BUDGETS: The German Bundestag and Bundesrat are to adopt a charter that sets annual greenhouse gas reduction targets, i.e. budgets, until the target of climate neutrality in 2050. Up to now, national budgets in the Climate Protection Act only exist until 2030. In addition, the charter is to oblige the state to "take and implement all necessary and appropriate measures to achieve the climate targets and maintain economic strength without delay".

FIXED FINANCIAL BUDGET: The Charter should also stipulate that a certain percentage of the gross domestic product is to be spent on climate protection and economic development - such targets exist for research or development aid, for example. Apart from the percentage, it is also controversial what exactly is included.

PUBLIC INSTITUTIONS at federal, state and local level should be greenhouse gas neutral as early as 2035, i.e. reduce their CO2 emissions as much as possible and "offset" them through climate protection measures. There is to be a certification system for climate neutrality.

MARKET ECONOMY should be the key to climate protection - Altmaier wants to reform the trade in pollution rights at EU and national level to achieve this. He did not come up with any concrete proposals. In addition, he wants to have "auctions" examined, through which companies can submit concrete bids on the price at which they can reduce CO2.

INSTITUTIONS such as a cross-party foundation "Climate and Economy", a "House of Energy Shift", an international EU agency "Climate global", a "Climate and Economy Council" in the Federal Ministry of Economics and Technology and a "Climate University" are to further advance the fight against the climate crisis.