Scholz for rapid opening of new EU financial sources
How can the EU repay the debt for its Corona Recovery Plan? Finance Minister Scholz is counting on new revenues.
12.09.2020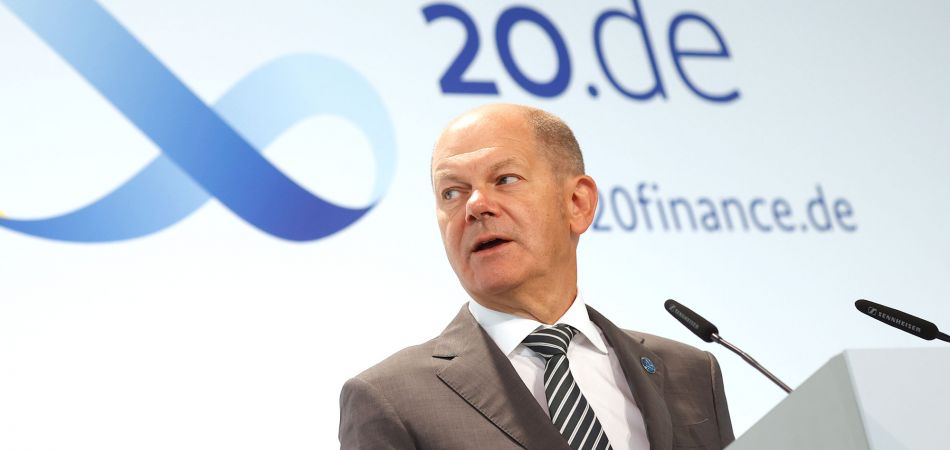 Berlin (dpa) - Finance Minister Olaf Scholz calls for new sources of money for the European Union to be found quickly in order to jointly pay off the billion-euro debt for the Corona reconstruction programme. The decision for the 750 billion programme in response to the crisis has consequences, said the politician on Saturday at the end of an informal meeting with his EU colleagues in Berlin. "The result will be that we will have to take a decision on own resources relatively soon". He said it was not acceptable for the EU to take out loans but then not to decide how they should be repaid.
For the 750 billion programme, the EU wants to take on debt together on a large scale for the first time and then repay it from the budget by 2058. To finance it, the heads of state and government agreed to introduce a levy on non-recycled plastics on 1 January 2021. Other new EU own resources are to follow, including revenues from an extended European emissions trading scheme, from CO2 duties, but possibly also from digital and financial market taxes. The EU Commission is to draw up concrete proposals on this.
Scholz expressed confidence that an agreement would be reached and that the EU would grow closer together. "We will see progress there that for a long time seemed impossible", said the Minister. The Vice-President of the EU Commission, Valdis Dombrovskis, on the other hand, seemed less convinced. "It is an old debate whether the EU needs more centralised financial resources". This would certainly be discussed further, but for the time being, he said, one had to focus on other things.
Scholz was optimistic that there could still be a global agreement on the digital tax. Paolo Gentiloni, Commissioner for Economic Affairs, on the other hand, announced that the EU Commission would, if necessary, make its own push in the first half of 2021 if no international consensus could be reached. He said that it was "now or never" and that something had to be done now.