Scholz: Give "sign of hope" for Balkan EU prospects
The German chancellor has set off on a trip to the Balkans. One central issue during his trip will be the EU accession prospects for six of the region's countries.
10.06.2022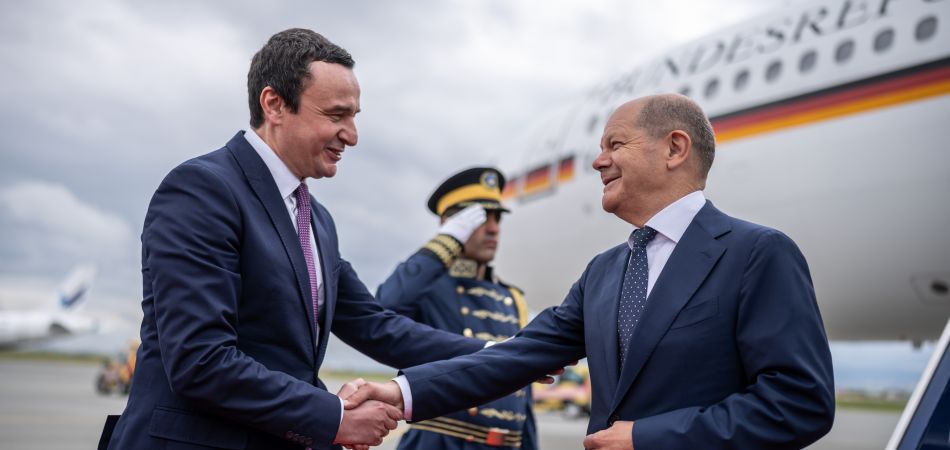 Pristina (dpa) - In the debate about whether the countries of the Western Balkans should be able to join the EU, German Chancellor Olaf Scholz has spoken out in favour of sending them an optimistic signal. Speaking in Kosovo's capital Pristina on Friday, Scholz referred to the long time that had passed since such a prospect had been promised some ten years ago and the high hopes there had been at the time. "That is why it is very important to send a new sign of hope and optimism," Scholz said after talks with Kosovo's Prime Minister Albin Kurti. This should be a sign that the prospect of accession is seriously wanted and that it has a "realistic chance" if everyone makes an effort to create the necessary conditions.
Scholz was expected in Serbia on Friday afternoon. On Friday evening, Scholz will travel to the northern Greek city of Thessaloniki for a meeting of the South East European Cooperation Process, to which 13 states in the region belong. On Saturday, he will travel on to North Macedonia and Bulgaria. There, the main topic will be the conflict between the two countries over North Macedonia's accession to the EU.
In total, six Balkan countries wish to join the European Union. Kosovo, like Bosnia-Herzegovina, is so far only a potential candidate. Serbia, Montenegro, Albania and North Macedonia already have recognised candidate status, on the other hand.