14.03.2018
Solar power from the desert
The first section of a gigantic solar power project starts up in Egypt with German support.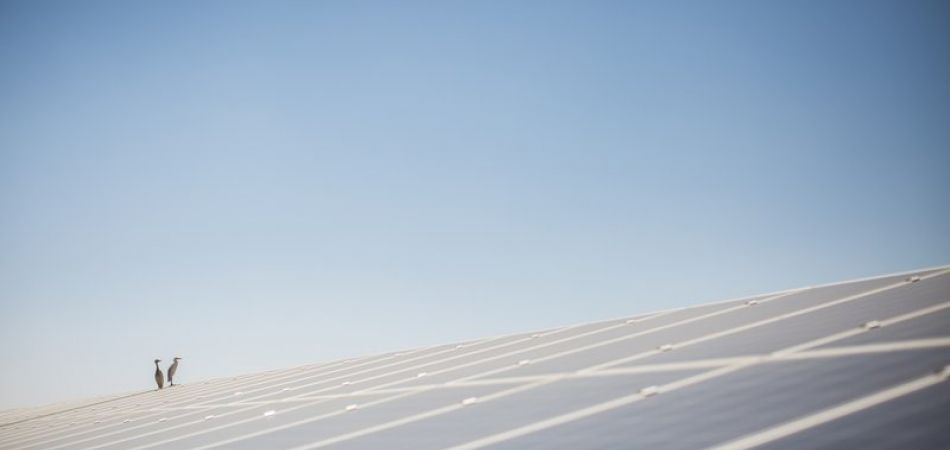 Cairo (dpa) – One day, it is to be the largest solar energy facility in the world, with German engineers playing a key role: in Egypt, the first section of the gigantic energy project has been opened.
"We have here the ideal solar conditions and one of the most intensive solar radiation in the world," noted Anton Milner, managing director of the German project leader company IB Vogt at the opening ceremonies on Tuesday near the southern Egyptian city of Aswan. The solar park in the desert there is one day to have a capacity of 1.86 gigawatts.
The section that went on stream Tuesday is producing 64.1 megawatts for Egypt's electricity grid, a volume that is only a fraction of the envisaged final capacity. But with 200,000 panels covering the space of around 50 football fields, it is already the largest solar park in Egypt, and it can meet the electricity needs of 20,000 Egyptian households.
Berlin-based IB Vogt will be building three further comparably-sized fields. Altogether, the facility is to consist of 41 solar fields.
For Egypt, the most populous country in the Arab world, the megaproject is part of a strategy that the state is pursuing to build up renewable energy sources. Cairo plans to boost this share of the electricity supply to 20 per cent by the year 2022. The conditions, given the intense solar radiation, are good, but a problem is posed by desert sand covering the solar panels.
Above all due to the favourably-priced equipment from China, solar technology has become greatly more affordable for the financially-strapped North African country. The solar panels in Aswan are from the Far East.