Struggle to form government begins
The SPD is the strongest party. But will Olaf Scholz manage to forge a coalition with the Greens and the FDP? Or will Armin Laschet get his chance after all?
27.09.2021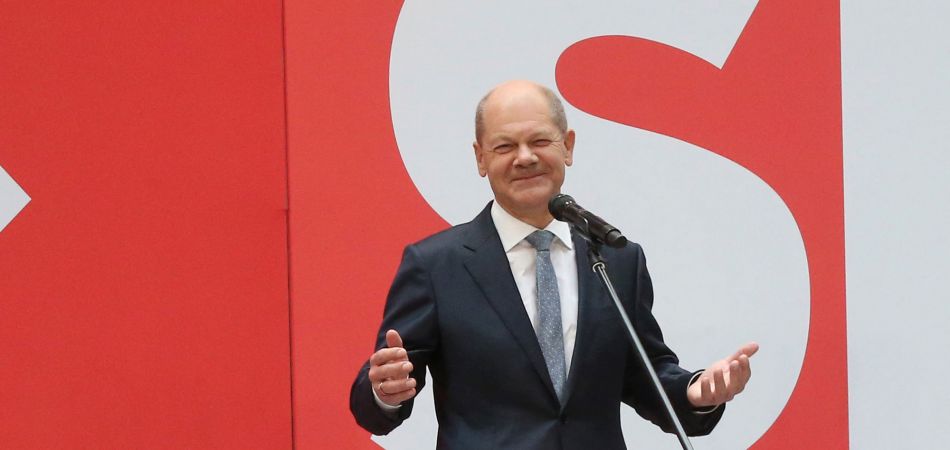 Berlin (dpa) – Now that the Bundestag election is over, the difficult struggle to form a government is beginning. Though the SPD is the strongest party now that all constituencies have been counted and wants Olaf Scholz to be the next chancellor – the CDU/CSU, despite its historic defeat, likewise believes it will be able to lead the government. Both are counting on an alliance with the Greens and the FDP. The courting of potential partners has already begun.
The first thing that will happen on this Monday morning is that the party committees will discuss the outcome of the election. The CDU/CSU is looking for a strategy that will enable it to hold onto power after the election debacle. The political survival of Armin Laschet, its defeated chancellor candidate, could well depend on this. The parties plan to analyse the results in front of the media after the consultations. The FDP is already forming its new parliamentary group.
The only possible two-party alliance is a new grand coalition, which neither the SPD nor the CDU/CSU want. For the first time since the 1950s, there will therefore probably be a three-party alliance in the federal government. Laschet has already assured possible partners that they can expect their own positions to be visible in any government he would lead.
On the evening of the election, FDP leader Christian Lindner suggested that the Liberals and the Greens should meet in advance to sound out overlapping areas and points of disagreement between themselves before entering into exploratory talks. His deputy Wolfgang Kubicki supported this in the newspapers of the Funke media group. Lindner would prefer to form a coalition with Laschet, the Greens with Scholz. It was not initially known when talks between the Greens and the FDP talks would begin.
More about the political system in Germany