Sudden increase in exports
The German trade surplus has widened due to a surprise rise in exports, in spite of the unstable global economy.
09.09.2019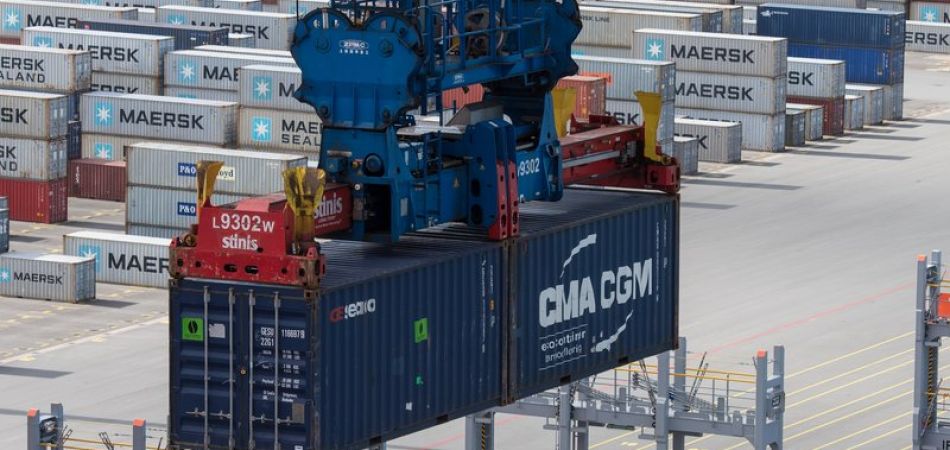 Berlin (dpa) – Germany's trade surplus widened in July as exports posted a surprise gain, providing Europe's biggest economy with a ray of hope as its faces up to a slew of global risks, including the escalating US-China trade war and Britain's Brexit crisis.
Monthly exports climbed 0.7 per cent in July from June when they edged down by 0.1 per cent, the Federal Statistics Office (Destatis) said on Monday. Analysts had expected July exports to sink by 0.5 per cent.
"The trade figures brought some relief for the battered German economy," said Carsten Brzeski, ING Bank's chief German economist.

However, Destatis said imports slumped by a bigger-than forecast 1.5 per cent in July, consequently underlining worries about the outlook for Germany's domestic economy and the threat of a downturn in growth at the start of the third quarter.
July imports had been forecast to contract by 0.3 per cent from June when they rose by 0.7 per cent.
As a result, Germany's seasonally adjusted trade surplus widened to 20.2 billion euros (22.3 billion dollars) in July from 18 billion euros in June.
Monday's data followed a grim set of factory order and production data released last week as the US-China trade war along with a shake-out in Germany's car sector taking their toll on the nation's key manufacturing industry.
German business confidence is at a seven-year low, according to a closely watched survey released last month by the Munich-based Ifo economic research institute.
But Claus Vistesen, chief eurozone economist with Pantheon Macroeconomics research group, said the trade data had raised hopes about Germany's economic prospects, highlighting the pivotal role played by exports in the nation's gross domestic product.

"If the August trade numbers look anything like today's data, the economy could well avoid that recession after all," said Vistesen.

Year-on-year exports gained 3.8 per cent in July after dropping by 8 per cent in June, Destatis said.
However, on a yearly basis imports continued to slide, dropping by 0.9 per cent in July after 4.2 per cent in June, the statistics office said.