The new government team is taking shape
The goals of the new federal government have been defined. Now all that remains is to put together the government team. Some names have already been chosen.
25.11.2021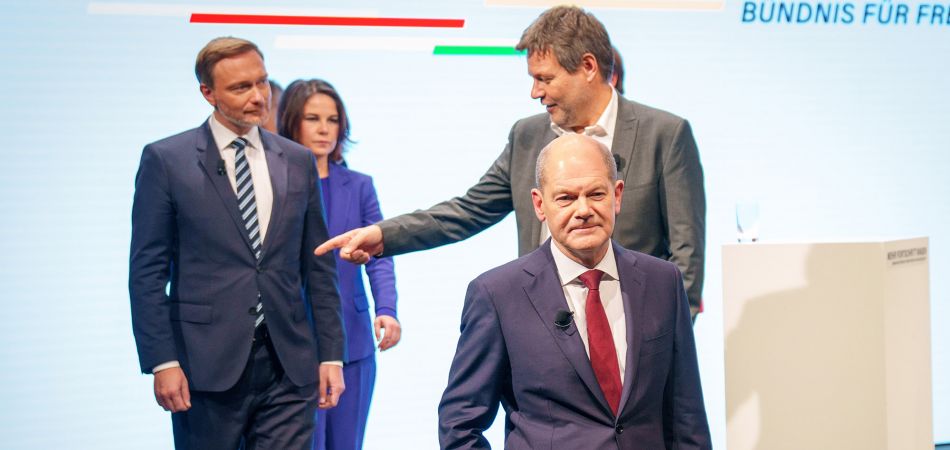 Berlin (dpa) - Who will have which role in the three-party coalition? The FDP has already announced its government team, and the Greens will follow suit on Thursday. The SPD could take even longer. This is what we already know for sure:
Chancellor: The current Finance Minister and Vice Chancellor Olaf Scholz (SPD) is to be elected chancellor in the Bundestag in the week beginning 6 December.
Finance: FDP party leader Christian Lindner will be taking over this key cabinet position but will not become vice chancellor.
Transport and Digital Affairs: FDP Secretary-General Volker Wissing is to head the Transport Ministry.
Justice: Marco Buschmann, first parliamentary secretary of the FDP parliamentary group in the Bundestag, will take over this portfolio.
Education and Research: Parliamentary Director Bettina Stark-Watzinger (FDP) is earmarked for this role.
This is what seems fairly certain:
Head of the Chancellery: It is considered certain that Scholz's long-time companion and close confidant Wolfgang Schmidt (SPD) will take on this central task.
Labour and Social Affairs: Hubertus Heil (SPD) will probably be the only minister to retain his post.
Economic Affairs and Climate Protection: Green Party leader Habeck is set to oversee this key area for the Greens. Habeck will almost certainly also become vice chancellor.
This is what is considered very likely:
Foreign Office: Green Party leader Baerbock is likely to be foreign minister and responsible for global climate policy.
Interior and Home Affairs: current Justice Minister Christine Lambrecht (SPD) is favoured for this role. 
This is what is still unclear:
Among the Greens, it was still unclear as of late Wednesday evening who would fill the posts at three ministries:
Family Affairs, Senior Citizens, Women and Youth
Environment, Nature Conservation, Nuclear Safety and Consumer Protection
Food and Agriculture
Possible candidates include current parliamentary group leaders Katrin Göring-Eckardt and Anton Hofreiter, former federal executive Steffi Lemke and former party leader Cem Özdemir, who was elected to the Bundestag in Stuttgart with a sensational result of around 40 percent.
There are even more unanswered questions among the SPD:
Defence: This ministry has surprisingly fallen to the Social Democrats in the coalition negotiations. SPD Secretary General Lars Klingbeil is said to be very interested in heading the Bundeswehr.
Health: The most obvious appointment would be SPD health expert Karl Lauterbach, who has had a media presence like few other politicians since the start of the coronavirus pandemic.
Building: One possible candidate for this post is the current Environment Minister Svenja Schulze.
Economic Cooperation and Development: Bärbel Kofler, currently the human rights commissioner at the Federal Foreign Office, is being considered for this post.