UN General Debate in New York
US President Biden will use his first speech to express his commitment to intensive diplomacy rather than military intervention. Federal President Steinmeier will speak on behalf of Germany.
21.09.2021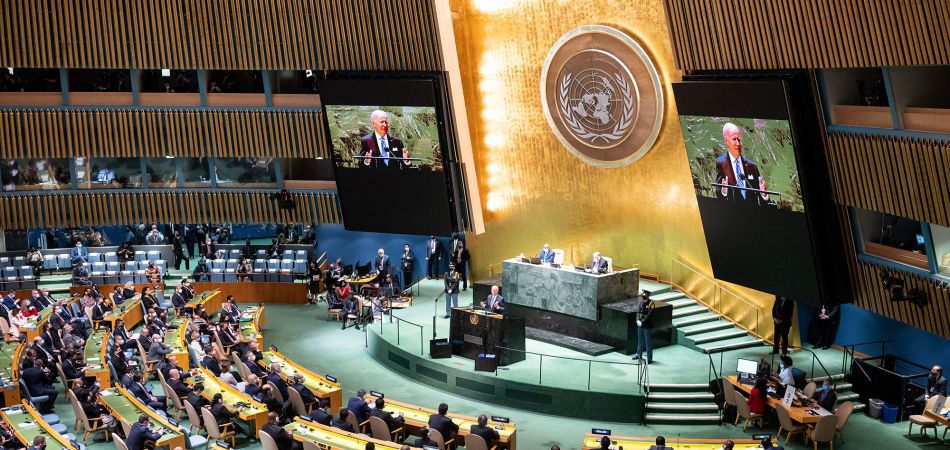 New York (dpa) - Joe Biden will use his first speech as US president at the UN General Assembly this Tuesday to express his commitment to intensive diplomacy rather than military intervention. This was announced by a senior representative of the US government on Monday (local time). "We are closing the chapter on 20 years of war, and opening a chapter of intensive diplomacy, by rallying allies and partners and institutions to deal with the major challenges of our time," the administration official said. This, he said, will be the central theme of Biden's speech.
Besides Biden, those speaking at the United Nations on Tuesday will include China's President Xi Jinping, UN Secretary-General António Guterres, Iran's President Ebrahim Raisi and Brazil's Head of State Jair Messias Bolsonaro. After last year's UN General Debate chiefly took the form of pre-recorded video speeches due to the coronavirus pandemic, more than 100 heads of state and government will be back in New York in person this year, albeit with much smaller delegations. The remaining representatives of the 193 member states will take part online. Federal President Frank-Walter Steinmeier is scheduled to speak on behalf of Germany on Friday.
In addition to Steinmeier, Federal Foreign Minister Heiko Maas (SPD) will also be travelling to New York from Germany. For him, the consultations there will probably also revolve around the political process in Libya, which is on the brink of collapse and in which Germany is playing a special role as mediator. Iran's new Foreign Minister, Hussein Amirabdollahian, is also coming to New York and is expected to hold talks with the British, Germans and French on the sidelines of the general debate. French Foreign Minister Jean-Yves Le Drian also raised the prospect on Monday of a meeting between Iran and Germany, Britain, France, Russia and China. The week must generate "a positive impetus for the resumption of negotiations to return" Tehran and Washington to the deal, Le Drian said.
More about Germany's commitment to peace and security