World's first plant for climate-neutral kerosene
An important step towards more climate-friendly air travel: a plant in Germany is now producing climate-neutral kerosene on an industrial scale.
05.10.2021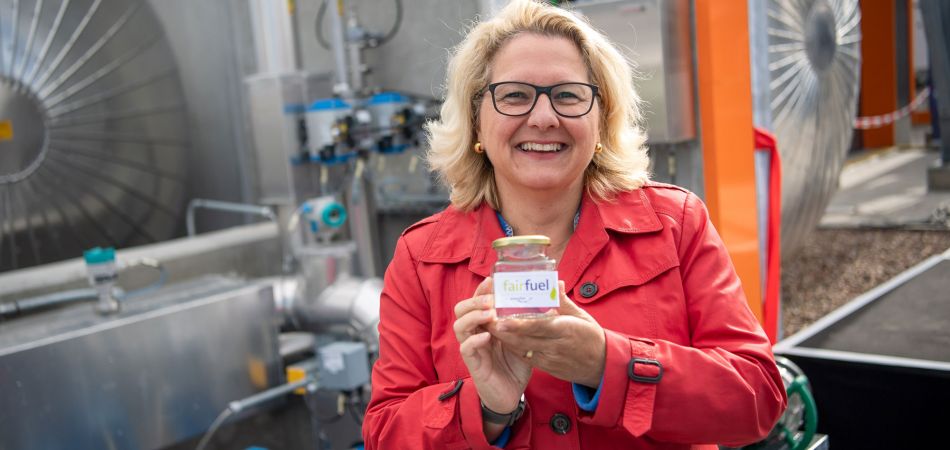 Werlte (dpa) - A new plant in Emsland is to pave the way to climate neutrality for the aviation industry. Federal Environment Minister Svenja Schulze (SPD) opened a plant in Werlte that will produce carbon-neutral kerosene. According to the operators, it is the first plant in the world that can produce the aircraft fuel synthetically on an industrial scale.
The plant produces fuel for aircraft synthetically using water, renewable electricity generated by wind turbines in the surrounding area, waste CO2 from leftover food from a biogas plant and CO2 from the ambient air. The technical term for this technology is "Power to Liquid" (PtL). Once the plant is fully up and running next year, it will have the capacity to produce one tonne or eight barrels of raw kerosene per day. Lufthansa will be the first customer, with kerosene supplied to Hamburg Airport.
More about Germany's commitment to climate protection