"Women's football is the more honest form of football"
Twenty years ago, Nia Künzer headed the goal to win the first World Cup for the German team. She's pleased to see that women's football has become much more popular.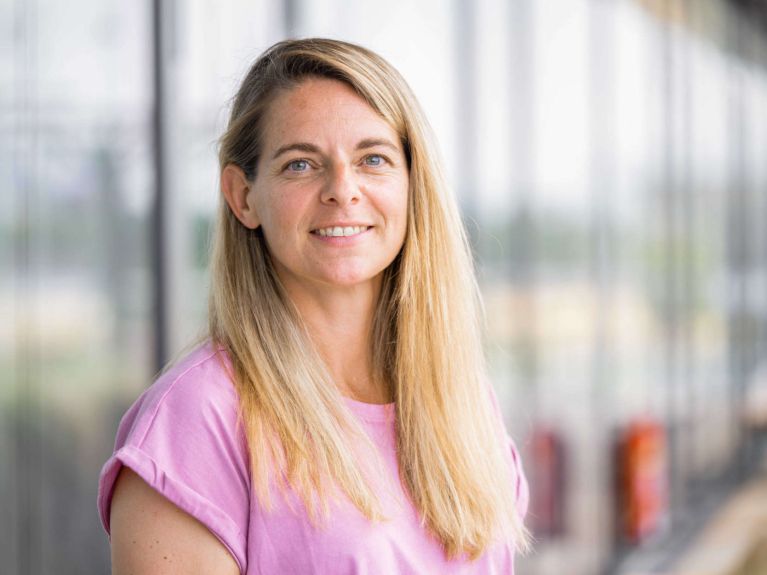 Nia Künzer is going to the 2023 Football World Cup to share her views as an expert on TV, but 20 years ago she was representing Germany on the pitch, where she scored the Golden Goal to win the 2003 World Cup Final 2:1 against Sweden. She told us about how women's football in Germany has changed since then and what she hopes to see in the future. 
How has women's football changed since your Golden Goal 20 years ago? 
Our winning the 2003 World Cup certainly helped football become a sport for girls, too. When I started playing football as a kid, that was still pretty unusual. But after we defended our title in 2007, the home World Cup in Germany 2011 attracted huge amounts of attention. Unfortunately that didn't work out so well in sporting terms and the euphoria died down. Most recently, the 2022 European Championships in England were a big highlight, with Germany finishing as runners-up. The performances were compelling in all areas. We need to make the most of this enthusiasm and momentum for the long term.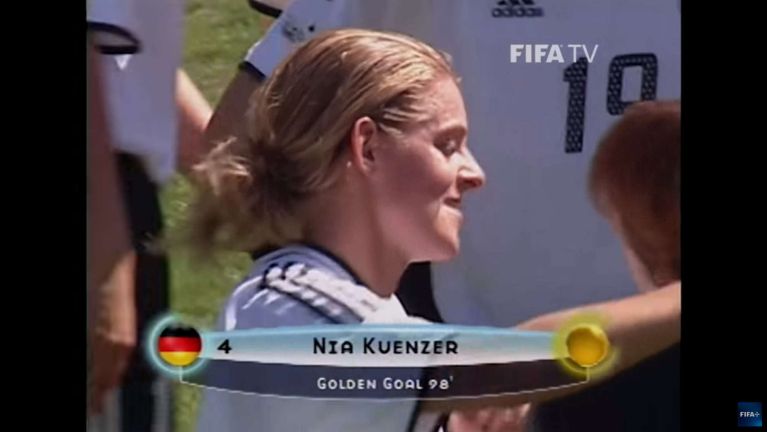 There are always high levels of interest around World Cups and European Championships, but women's football league games don't even come close to the audience numbers men. 
We shouldn't be making that comparison. No-one compares audience numbers for any other type of sport with those of men's football, because no other sport can compete. That said, the 2022 Women's European Championship final attracted 18 million viewers, the highest-rated programme on German TV. 
Women's football has a lot going for it in its own right, and audience numbers and interest in the Women's Bundesliga are developing in a very positive way.  
You've written a book entitled "Why women play better football". What did you mean by that? 
In short, women's football is the more honest form of football, because it is more about sport. And the spectators honour what they saw at the 2022 European Championship, for example. They saw, for instance, that the players had fewer discussions amongst themselves or with the referee. That meant there were fewer interruptions to the games.  
Why is football significant to the role of women in society? 
When it comes down to it, women's sport gets too little public attention. So this is another point where it's time for more equality. Children and young people need role models, so it's great to see young girls cheering the players. They can see that the players are strong women who do things their own way.