Awards for digital helpers
School students program robots, while digital assistants save time and money — we present three innovative AI projects from Germany.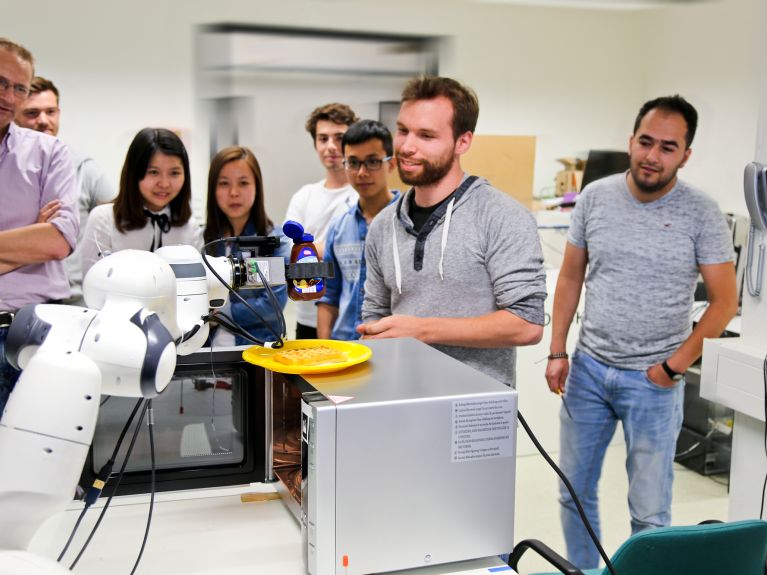 The Landmarks in the Land of Ideas competition is organised every year by the Germany – Land of Ideas initiative to honour 100 projects that deliver innovative answers to questions that affect society. For example, outstanding applications for artificial intelligence:
Learning with robots
Schools and research institutes are working together in the "roboterfabrik" (robot factory) at the University of Hannover to interest teenagers and young adults in robotics. They learn to program robots themselves and operate them in a responsible way in special workshops that complement normal lessons and subject teaching. As a result, the roboterfabrik imparts knowledge about future technologies and works against skills shortages by fostering young talent.
Digital construction kit for engineers
How will a car be affected by an impact? How hot will the computer get? These are questions that engineers attempt to answer using simulation techniques during product development. However, these usually require time-consuming repetitive manual activity and the expertise of trained simulation engineers. That is not the case with the software developed by the Renumics start-up in Karlsruhe: it automates these routine activities with the aid of artificial intelligence. That saves time and money and also enables non-simulation experts in small and medium-sized enterprises to use complicated engineering tools. This offers added value by combining traditional engineering competence and modern technology.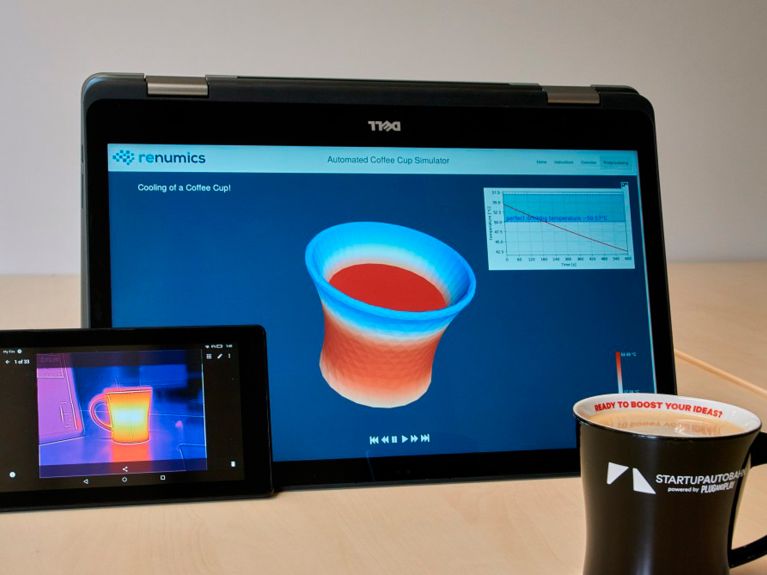 Lawyers' digital helper
Checking legal contracts is an arduous process on which lawyers and contract specialists spend many hours. That is time that they can now save with new software called rfrnz: this digital contract analysis system for lawyers automates much of this work using algorithms. The artificial intelligence can also prevent possible errors. Among other things, the Munich-based start-up offers important contract data and a risk evaluation system that, for example, marks missing or unusual clauses.