Artificial intelligence on the rise
Using smartphones safely in the car, or getting rid of tedious work – five German start-ups and their ingenious developments.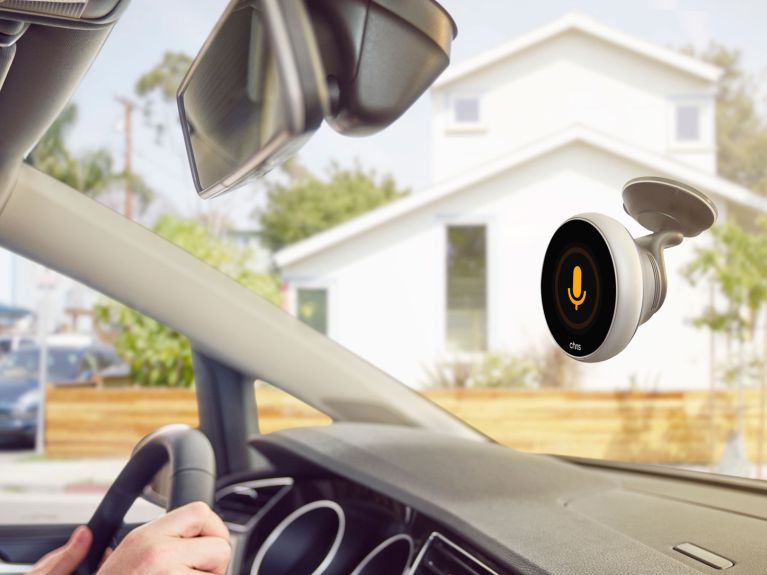 German Autolabs
The inspiration for German Autolabs was triggered by an uneasy conscience. Holger G. Weiss, who is now this star-up's CEO, often busied himself with his smartphone whilst driving. That's when a legal and less dangerous alternative occurred to him: Chris. German Autolabs has developed a digital assistant for car drivers that can navigate, coordinate phone calls and play music from their smartphone. The same goes for messaging: Chris reads out texts and sends messages spoken by the driver.
EyeEm
The EyeEm app enables you to process, share and sort photos. This Berlin start-up now operates like a big photo agency, with more than 22 million users worldwide. The EyeEm technology gauges the sharpness and contrast of the images with impressive precision. The developers are currently working on ways to automatically assess the aesthetics of the images.
DeepL
"At the moment, anyone around the globe who needs machine translations can hardly avoid DeepL," says the sector magazine deutsche-startups.de about the company from Cologne. It backs up this statement with powerful figures. The translation system, which is based on neural network technology, enables DeepL to translate 42 language combinations, with more to come. The actual target is 230 language combinations. In 2017 DeepL reported more than ten billion page views for its Linguee platform.
omni:us
Insurance policies: a synonym for annoying paperwork? Not necessarily. The programmes designed by the Berlin start-up omni:us extract the contents from a variety of documents for insurance companies that are needed for the automated handling of business processes, and then sort them in the relevant contexts. This helps to avoid human errors and passes on monotonous jobs to the computer.
PEAT
The PEAT start-up helps small farmers, hobby gardeners and anyone else who likes to look after their plants. PEAT had developed the Plantix app which only needs a smartphone photo to recognize the cause of a diseased plant. The users are networking worldwide. This means they can also look for solutions together, for instance, when there is a threat of imminent crop failures.