Asia-Pacific: the trump card in BASF's pack
An interview with Sanjeev Gandhi, member of the board at BASF, regarding the question of how much the Asia-Pacific region brings the German global player.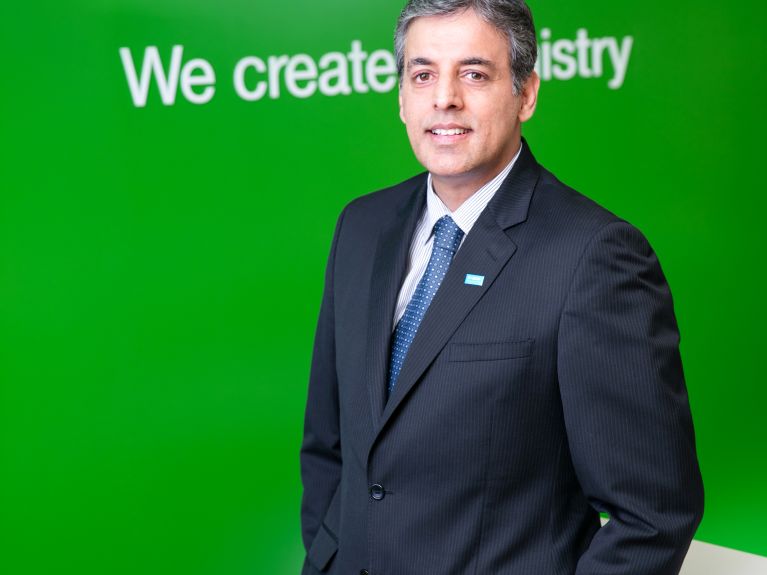 Mr Gandhi, BASF is considered the German corporation that is most closely involved with the Asia-Pacific region. You have been responsible for this area since 2015. How has business developed?
Asia is the growth driver of the global economy. This also applies to the chemicals industry. Even today, more than half of global demand for chemical products comes from Asia, and this development will continue. Our involvement in Asia dates back to the 19th century; we've been active in China for more than 130 years, for example, and in India for 125 years. Over the past two decades we have invested more than 13 billion euros in Asia-Pacific, with a further 3 billion planned for the next few years. Thanks to our early, decisive involvement, we are well placed within the market: Today, BASF is the only western company among the ten biggest chemical companies in Asia.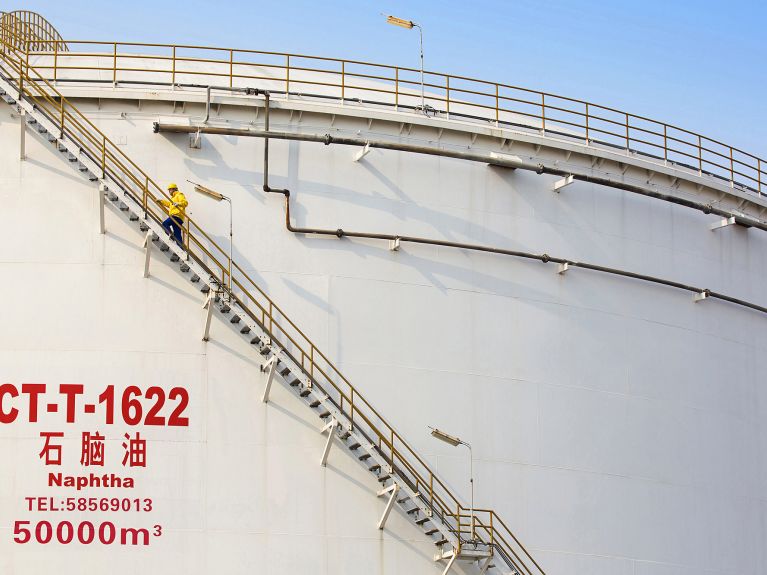 We operate more than 100 production facilities in 17 countries, including two of the six integrated compound locations we have worldwide – one together with our chemical partner Sinopec in Nanjing, the other in Kuantan, together with our Malaysian partner Petronas. Last year our turnover in the region was around 12 billion euros; Asia-Pacific is therefore responsible for around 20 percent of the corporation's total sales. We want to increase this share further. 
A new Innovation Campus in Mumbai, a new Automotive Application Centre in Shanghai – which countries and which areas of business are the main focus in the region?
The markets in the region vary a great deal. Asia-Pacific comprises highly developed countries like Australia, Japan and Korea, rapidly burgeoning countries like China and India and emerging markets, most significantly in the ASEAN area. We are active in all countries, but we follow very different strategies on a local level in order to do justice to the differing needs. China is by far the biggest market; around half of our turnover in the Asia-Pacific region is achieved there. Within the BASF group, China has become the third-biggest sales market after Germany and the USA. 
A key element of our growth strategy in the region is to rapidly expand our research and development capacities in order to do justice to the specific requirements of the market and our customers in Asia. With our Innovation Campus in Shanghai, the new Innovation Campus in Mumbai and other research institutions in Japan and Korea, we are ideally placed. In our R&D locations in Shanghai and Mumbai alone, we have invested around 200 million euros over the past few years.
BASF is also active in development cooperation in the Asia-Pacific region – for example in the production of sustainably certified coconut oil in Indonesia. What is the driving force?
BASF is one of the biggest processors of palm products worldwide. We believe it is possible to produce palm oil sustainably. In Indonesia, for example, BASF and Henkel work together with the development organization Solidaridad on a project that provides targeted support to small-scale farmers and local initiatives in the province of West-Kalimantan. Through this project, sustainable supply chains are developed for palm and palm kernel oil, which improve farmers' living conditions on the one hand, but also meet the criteria for sustainably produced palm oil. However, this is just one of many examples of how we are engaging locally in the countries in which we are active.
You come from India. BASF recruits highly qualified staff in Asia-Pacific and is also aiming to produce around 75 percent of the products sold in the region locally by 2020. How much does the Asia-Pacific region bring to BASF as an international corporation from Germany?
For BASF, it was always clear that we could only be successful in the Asian market with a strong local presence. This applies to production and sales as much as to research. In 17 countries in the region we have our own national companies, and in the last year we have opened an office in Myanmar too. I, personally, am based in Hong Kong, our regional headquarters for Asia-Pacific. We now employ more than 18,000 people in the region, and recruit around 1,000 new members of staff every year. We aim to expand our research centres over the next few years, and in the long term 25 percent of global BASF research is set to take place in Asia.
Last but not least, a personal question: You came to Ludwigshafen to join BASF at the age of 27, and you were recently presented by a Germany business magazine as "the most important influential business figure with Indian roots". What experiences and what advice can you offer to talented young Indians or Asians wanting to build a career in a German company?
There is no set formula. Each individual must find his or her own path. The important thing is to be willing to remain open to other cultures and perspectives. I recommend learning the basics of the German language, which makes it easier to communicate, particularly outside of the workplace. I have lived and worked in many countries, in Germany, Japan, China and India. If you approach your new environment with warmth and understanding and are proactive in meeting people, then in my experience it's not too hard to overcome cultural hurdles. In the case of Germany, I have also found that it helps to speak plainly. That is very much appreciated in Germany.
Interview by Martin Orth
Sanjeev Gandhi was born in Mumbai, India in 1966 and was awarded his Bachelor in Chemical Engineering in 1989 and his Master in Business Administration (Marketing) at the University of Pune, India in 1991. He has been working at BASF since 1993 and has been a member of the board since 2014.