Being an au pair in Germany
Natalia Rendon Ortiz first came to Germany from Colombia for a year, and now she is in vocational training here.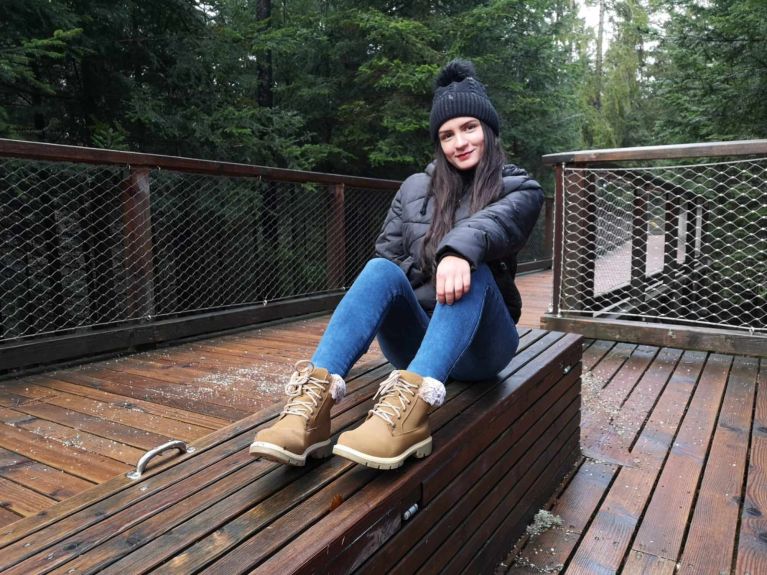 Natalia Rendon Ortiz came to Germany in 2018 from Medellin in Colombia to work as an au pair after she had seen some interesting videos about the country. During her year with a family in the Black Forest she quickly settled into everyday life in Germany, and then she completed a voluntary year with the German Red Cross. In the meantime she has started a training programme with a logistics company and aims to complete it in the summer of 2023.
Natalia says that she learns languages quickly. But at first she naturally made mistakes, and that's why she started making videos in 2019. She wanted to help prospective newcomers so they could avoid making the same mistakes. And what kind of mistakes were they? "I could have gone to Hamburg, Frankfurt or Munich as an au pair, but I ended up in Rottweil. I never imagined that the town would be so small," says Natalia and laughs. Meanwhile, she can't imagine leaving the Black Forest area. She has a boyfriend there and is dreaming of a permanent job. We asked Natalia the following five questions:
What is your favourite area in Germany?
The South, above all the Black Forest, and especially Villingen.
What is the easiest way to come to Germany?
For me it was definitely coming to work as an au pair. It helps you to learn the language quickly, and you get to know the way of life as well.
Do you need to bring money with you?
No, not really. You are provided for within the family.
Can you imagine staying longer in Germany?
I'd like to start a family here, because it's a really good place for children and it's safe as well.
And what would you say is typically German?
Taking your shoes off before entering the apartment!
You would like to receive regular information about Germany? Subscribe here: