Focus on skilled workers
Like to come to Germany as a skilled worker? Here you can find out which qualifications are in particular demand and who can help with placement.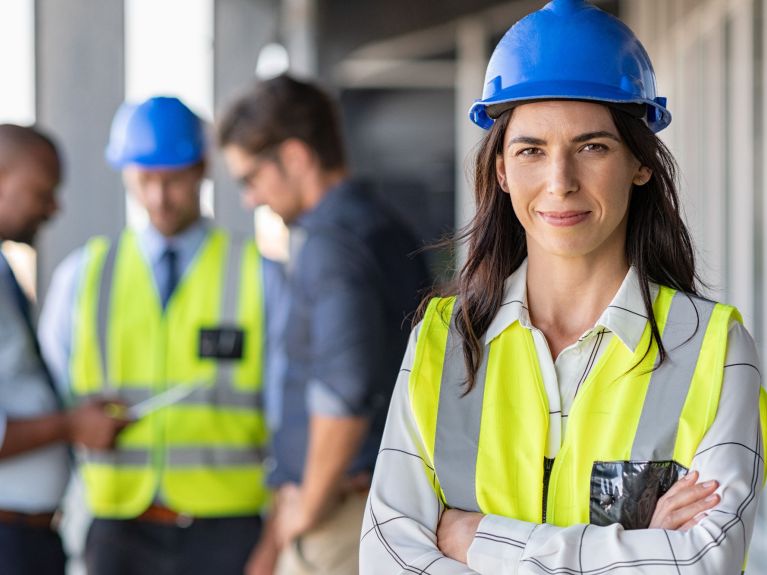 The message is clear: "We need more immigration," Federal Labour Minister Hubertus Heil has said – linking this with concrete announcements: "We're introducing an opportunities card with a transparent points system to make it easier for the people our country needs to come here."
What kind of workers is Germany looking for?
Germany's Federal Ministry of Labour has created a rolling system to monitor demand for skilled workers, and analyse which occupations in Germany will face shortages up to 2026. One thing is clear: demand will remain particularly high in IT and healthcare. In addition, Germany's investments in a continuing ecological transformation and in new housing are creating considerable demand for skilled workers in the construction industry. Although the focus here is not so much on highly qualified professions with a technical emphasis, these will also come into sharper focus in the coming years. There are also numerous job openings in areas as diverse as education, hospitality, metal construction and electrical engineering. In the skilled crafts and trades, demand for staff is particularly strong in areas such as installation, plumbing, heating and air conditioning.
Who can help me come to Germany?
The Federal Agency for Employment also finds jobs for international job seekers in Germany – and publishes not only job openings but also information on the recognition of qualifications and on language courses. 'Make it in Germany' is the German government's portal aimed specifically at skilled workers from abroad. 'Make it in Germany' gives interested people detailed support in their search for a job – from quick checks on job openings and living in Germany to helpful industry profiles and reports on the experiences of people who have successfully entered the job market. Numerous useful contacts are put together, as are answers to legal and formal questions. Particularly helpful: concrete tips on the application process – enabling employers and job seekers to find each other.