16.01.2017
Berlin, city of eyewear manufacture
Berlin attracts creatives, developers and start-up founders as does no other German city. Here the eyewear fashion industry is awaking from its deep slumber.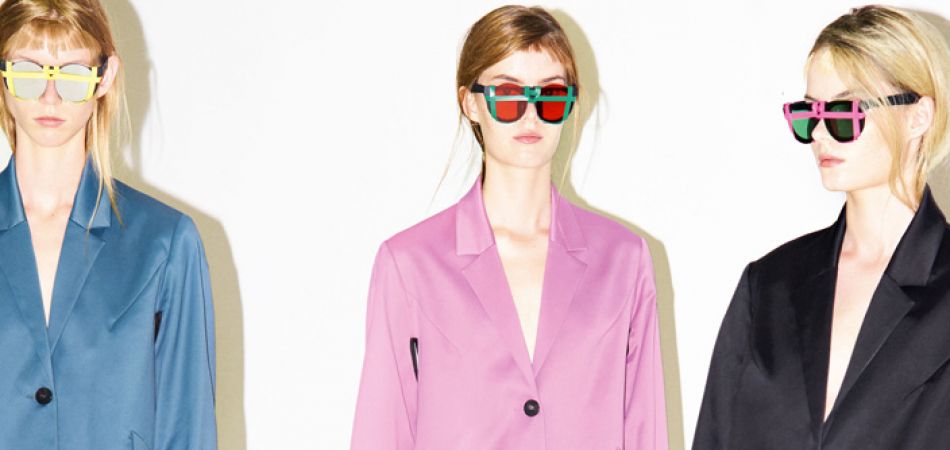 Four-eyes? No, hipster! For a long time spectacles were not a particularly popular accessory. But those times are long gone. For many spectacle wearers the simple model from the optician round the corner is no longer enough. They prefer handmade designer pieces from eyewear manufacturers such as Mykita, IC! berlin, Kuboraum and Lunettes Selection. In recent years Berlin in particular has become the capital of spectacle manufacturers. 
Without screws or made completely from sheet metal
The models of the IC! berlin are handmade in the centre of Berlin – and completely out of sheet metal. The first frames, which the label developed in 1996, weighed exactly just 20 grams and were punched out of thin sheet metal. Ridiculed at first, the model sold surprisingly well and set a trend. 
In 2003 the founders of IC! Berlin founded a new label and took their patent with them. Mykita is now looked upon as the most famous of Berlin spectacle manufacturers and is the biggest Berlin eyewear company with sales of 30 million euros in 2015. The spectacle makers design sporty models, sunglasses and corrective glasses, which are worn even by celebrities like Lady Gaga, Elton John and Daniel Craig. The frames are of stainless steel, acetate or Mylon. 3-D printers help give the models the right shape.
New Berlin brands
Another new brand is the Lunettes Kollektion of the designer Uta Geyer. Together with a Belgian designer, she recently developed sunglasses whose lenses are held in place by colourful rubber bands. Lenses and rubber bands can be easily exchanged for others – and presto, you have a new model on your nose.
The Berlin eyewear brand Kuboraum has recently caused something of a stir. The speciality: its frames are made of heat-formed acetate. The design has even gained the approval of the American basketball star LeBron James.