Record sales and ­ambitious plans
German automakers in the United States are working hard on new plants and new models.
25.03.2015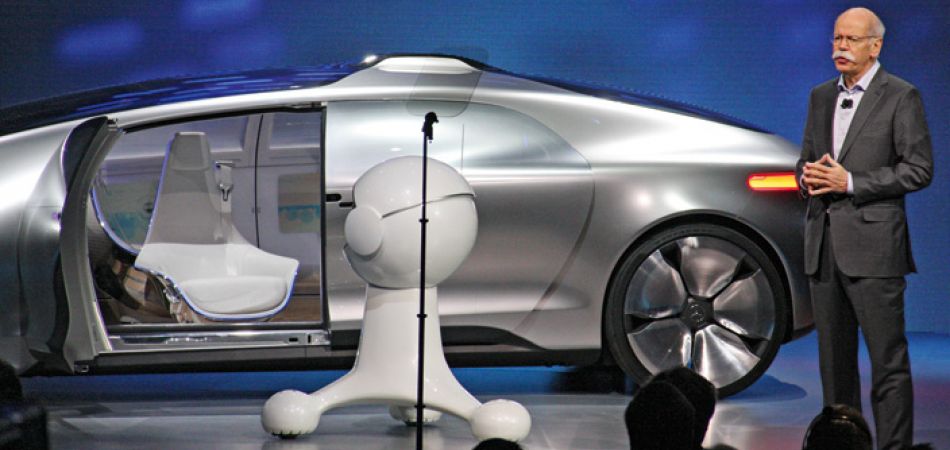 The bulldozers rolled in at 
the beginning of 2015. "Chattanooga's plant expansion underway" announced the proud builder, Volkswagen Group of America. It is an ambitious project: although only opened in 2011, the facility in Tennessee is being enlarged by almost 50,000 square meters to make room for a second production line. In addition to the VW Passat, the CrossBlue SUV is now also set to 
run off the assembly line here from the end of 2016.
VW is not the only German automaker 
expanding in the United States: BMW is investing one billion dollars to upgrade its plant in Spartanburg, South Carolina. 
It will become the Munich-based com­pany's largest production facility in the world, soon producing up to 450,000 vehicles a year. Harald Krüger, BMW's designated new CEO, calls the United States "our second home". Mercedes-Benz, on the other hand, which has been based in Alabama since 1997, is moving part of its production to a partner firm in Indiana – so that it can produce more SUVs at its main plant in Tuscaloosa. "We need all available capacities there for that market segment," says plant manager Jason Hoff.
The market on the other side of the Atlantic has become more important than ever for the German auto industry. While Europe's economy is faltering and China's vigorous growth is declining, things are looking up in car country USA. Confronted by a major financial crisis, Americans postponed auto purchases – so that pent-up demand is now correspondingly great. The economy is expected to grow by around 3% in 2015, which will increase incomes. Above all, however, the low oil price is taking the strain off budgets and making driving cheaper.
In 2014, BMW, Mercedes and Audi again set new records in the United States. Of the roughly 16.4 million new automobiles sold here, 1.4 million were produced by German manufacturers. They are especially strong in the limousine market, where the positive image of German engin­eering counts for a lot. German cars offer sophisticated technology, superior build quality and powerful engines that are nonetheless environmentally friendly.
Even stronger growth, however, is being experienced in the market for SUVs, vans and pickups, which is where the Germans want to do even better. Although they have nearly doubled sales of so-called light trucks since 2010 to a total of around 400,000 vehicles, Ford alone sells 750,000 of its F-Series pickup trucks a year. Americans' reawakened love of big cars is also one of the reasons why Volkswagen, the best-selling German marque in the United States, experienced a 10% reduction 
in sales to 367,000 vehicles in 2014. After all, with the exception of the Tiguan, which it imports from Wolfsburg, VW does not have much to offer in this market segment.
That is now set to change. In future, Volks­wagen wants to produce at least three new SUVs in North America, including a 7-seater model. It is making a start with the CrossBlue in 2016. "This new mid-sized SUV is a decisive component in our growth strategy for the United States," says Michael Horn, CEO of Volkswagen America. BMW is also expanding its range of X Models, which are produced in Spartanburg. They will include the new large X7. And Mercedes has declared 2015 "Year of the SUV". The company is updating its range and will launch the GLE Coupé this summer.
The industry also hopes to receive a boost from the Transatlantic Trade and Investment Partnership (TTIP), the free trade agreement currently being negotiated 
between the European Union and the United States. In a unique action at the 
end of January, the CEOs of companies from Daimler to Porsche joined forces to promote the controversial treaty. "To date it has not been possible simply to license 
in the US a car already licensed in Europe. This is no longer appropriate," criticized Audi CEO Rupert Stadler.
Removing tariffs and harmonizing or 
mutually recognizing technological standards are especially important for these big car exporters: almost half of the vehicles they sell in the United States are still produced in Germany. Customs duties of 
up to 25% and double development work for rear-view mirrors and shock ab­sorbers unnecessarily increase product prices. That is why VW will likely produce the Tiguan for the American market in Mexico. Mercedes-Benz has decided to set up an additional plant in Charleston, South Carolina, for its Sprinter model 
after US sales of the van rose by almost 10% in 2014. Until now the cars have been manufactured in Germany, dismantled and then re-assembled in Charleston to save customs fees.
Instead of dealing with bureaucracy, the automakers would prefer to put their 
resources into digitization. In January 2015, at the CES electronics fair in Las Vegas, VW, BMW and Mercedes presented their ideas on how car displays could be conveniently controlled by gestures. "The German automotive industry justifiably aims to be in the 'driver's seat' in this multidisciplinary topic too," says Matthias Wissmann, President of the German Association of the Automotive Industry (VDA).