New German business start-ups
The business start-up scene in Germany is livelier than ever. A short series on successful founders. Part 1: Start-ups in the IT sector.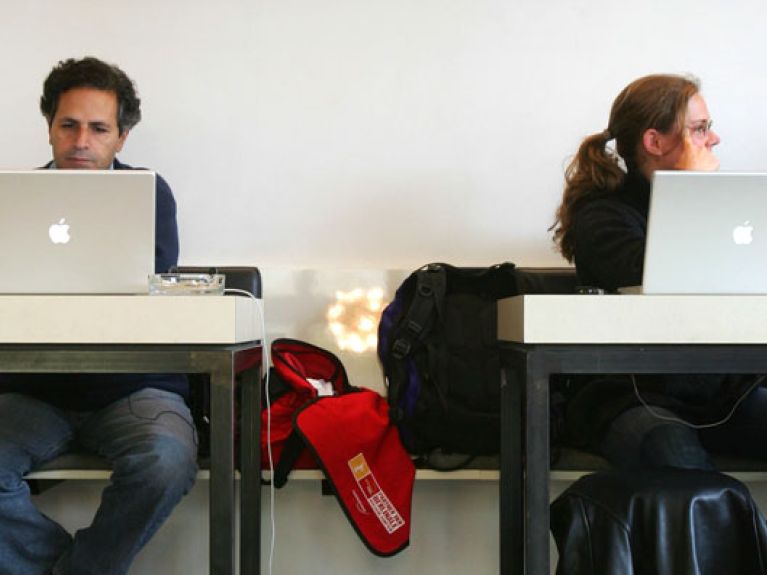 A business start-up is founded every 20 seconds in Berlin. Munich and Hamburg are also attractive locations for young founders. According to the Deutscher Startup Monitor (DSM), 8.6% of German business start-ups in 2015 were in the IT and software development sector. Above all, university cities in Germany with a special focus on technology and business administration produce first-class computer scientists. However, an excellent computer scientist is not necessarily a good business founder.
EXIST gets things moving
This is where EXIST, a support programme of the Federal Ministry for Economic Affairs and Energy (BMWi), comes in. It helps university graduates, researchers and students prepare their business start-ups. Munich-based Celonis is a good example of this: the former EXIST-funded start-up was founded by three students at TU Munich in 2011. Martin Klenk, Bastian Nominacher and Alexander Rinke offer process mining, a big data technology that automatically analyses processes in companies. Today Celonis is used in over 25 countries by firms like Siemens, Deloitte, Bayer and Vodafone. Secomba is also headquartered in southern Germany, in Augsburg. The start-up was founded by Andrea Pfundmeier. This fits in with the latest trend, because, according to DSM, the proportion of female founders rose from 10.7% in 2014 to 13% in 2015. Together with Robert Freudenreich, the business lawyer launched Boxcrypter, encryption software for secure data storage in the cloud. In 2014, the start-up was honoured with the German Founders' Award. Boxcrypter has been able to successfully hold its own against established industry giants.
Germany's start-up capital is Berlin. In 2015, 2.1 billion euros of the venture capital investment in Germany went to the Berlin start-up scene alone. That is a top value in Europe. London ranks second with 1.7 billion euros of investment. Berlin is also the home of the Cookies start-up. Its app-based payment system promises to make bank transfers as easy as sending a text message. The founders, the Russian Garry Krugljakow and Algerian Lamine Cheloufi, employ 24 people from 12 countries. It is a good example of the international nature of German business start-ups: nearly 10% of start-up founders and 22% of the employees come from abroad.
http://deutscherstartupmonitor.de
www.tatsachen-ueber-deutschland.de/en/chapter/business-innovation/innovative-start-ups