Companies as development partners
Fashion, IT, cosmetics: three examples of German companies that are committed to sustainable jobs in countries of the Global South.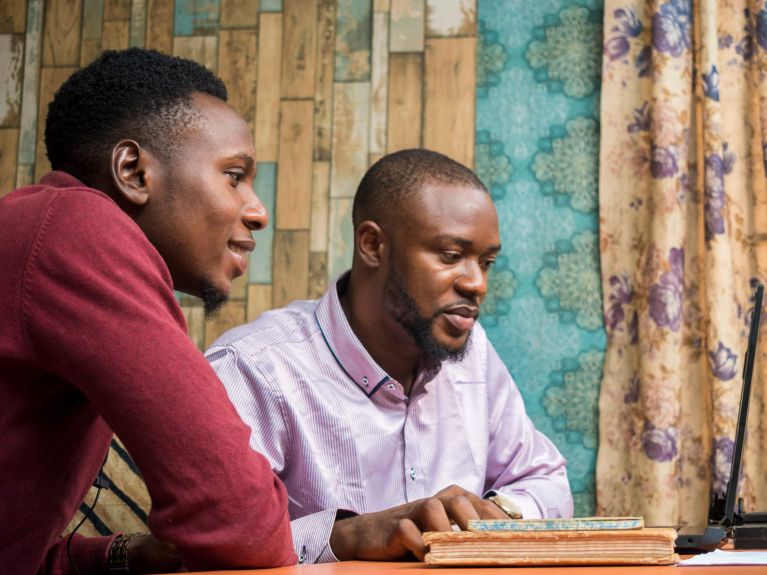 Trade brings prosperity. But only fair trade and sustainable supply chains ensure that people in the producing countries enjoy better living standards. For this reason, German companies take responsibility for the conditions along their supply chains. We present three partnerships between the Federal Ministry for Economic Cooperation and Development and commercial enterprises. 
IT experts for Africa  
The IT sector is one of the engines of growth in the Global South. Together with the German Investment Corporation (DEG), the Munich-based personnel service provider getINNOtized trains university graduates in African countries to become IT specialists and places them with national and international employers. This provides sound career prospects for young professionals and enables Ghana to raise its profile as an IT hub. 
Sustainable fashion 
Blutsgeschwister is a Berlin-based fashion label that sets itself high ethical standards. In a pilot project, the company has analysed its supply chains in India and China and initiated structural changes to ensure good working conditions. Among other things, officers have been appointed to implement better occupational health and safety. What is more, company managers and some employees have received training on labour law and social issues.  
Raw materials from the rainforest 
Numerous small farmers live in the Amazon region of Brazil. In order to supplement their income, they collect plants and fruit which are used as raw materials for cosmetic products. The German company Symrise, a manufacturer of fragrances and flavourings, is one of the buyers in this region. Together with a Brazilian cosmetics manufacturer and the German development agency GIZ, Symrise has advised smallholder cooperatives on how they can improve the quality of their products and operate more sustainably.