Young business network
Wanted: young German and African managers. A new initiative is fostering cross-border business cooperation.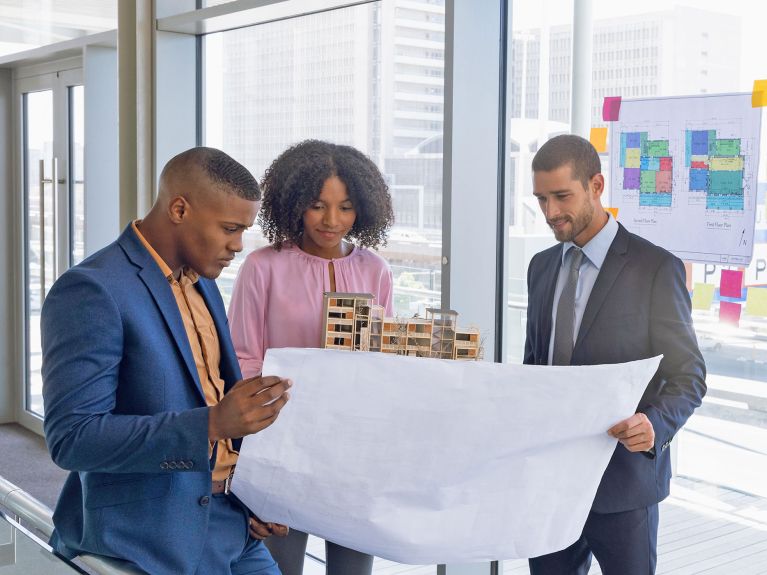 A thriving start-up and tech scene, with novel cryptocurrencies and mobile payment services in everyday use: Africa's young and well-trained population is highly innovative and dynamic.
Business network for young managers
The Agency for Business & Economic Development (AWE) and the Germany – Land of Ideas initiative commissioned by the Federal Ministry for Economic Cooperation and Development wish to respond to this development while at the same time raising African-German dialogue to a new level: for the first time, they are launching a joint programme to establish a business network for young managers from Germany and, initially, three of the African countries involved in the Compact with Africa. The objective of the programme is to enable and actively drive forward cross-border business cooperation and the development of new business models.
Applications possible until 15 August 2021
Young managers from Ethiopia, Ghana, Rwanda and Germany can apply for the programme, which is entitled "AGYLE – African German Young Leaders in Business". It is aimed at young managers under 40 years old who work in the areas of business, politics, media or international cooperation.
Applications to take part in the programme can be submitted online at www.agyle-programme.com until 15 August 2021.
About AGYLE
AGYLE is a programme run by the AWE and by Germany – Land of Ideas; the AWE is funded by the Federal Ministry for Economic Cooperation and Development (BMZ) and operated by the Deutsche Gesellschaft für Internationale Zusammenarbeit (GIZ) and the Deutsche Investitions- und Entwicklungsgesellschaft (DEG).