Are export surpluses bad?
Germany is a strong exporter, but consumes little from abroad. The result is export surpluses. What are the advantages and disadvantages?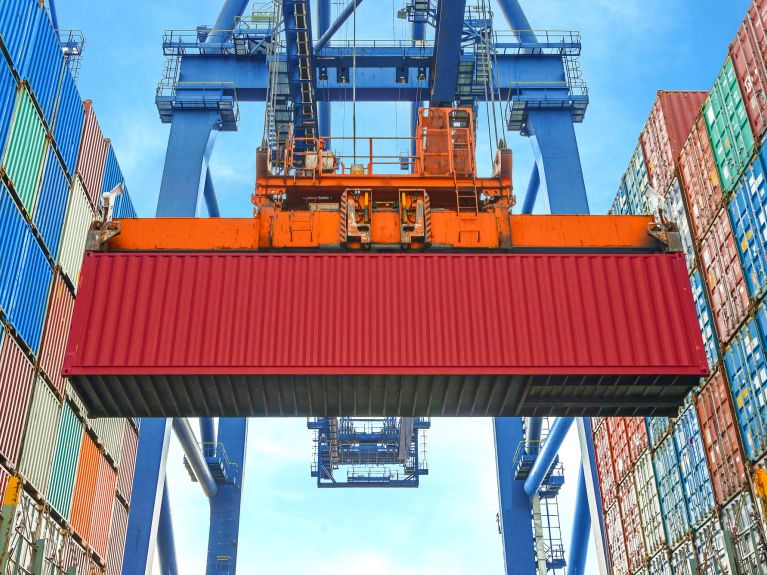 Germany is proud of its strong exports. They are evidence of high-quality products and highly competitive companies; they secure jobs, growth and prosperity. However, for many years Germany has been exporting more than it imports. This leads to export surpluses, and these are often criticized internationally – for example by the USA.
How high are Germany's exports?
In 2017, Germany exported goods worth €1,279 billion and imported goods worth €1,034bn, leaving an export surplus of almost €245bn. The USA was one of Germany's most important trading partners in 2017, with Germany selling goods worth €111.5bn, but purchasing only €61.1bn worth of goods from the USA. So Germany generated an export surplus of over 50 billion euros with the USA alone.
What are the causes of the trade surplus?
The big export surplus has several causes. In the case of the USA, strong economic growth there made its domestic demand for exports from the rest of the world higher in the short term than foreign demand for US products. It's also important to know that many products that are perceived in Germany as being typically American – jeans, soft drinks, smart phones or even cars – are often not made in the USA at all and thus don't appear on the trade balance. In addition, two factors have exerted a strong influence on Germany's export surplus: first, the relatively weak euro, which favours exports; second, the decline in commodity prices, which makes imports cheaper for Germany.
Is the criticism of Germany's export surplus justified?
Yes and no. The Federal Government has no influence on either the euro exchange rate or the prices of raw materials. However, economists advise that incentives should be created to increase private and public investment, and tax cuts introduced to stimulate domestic demand. That would increase the share of imports and reduce the export surplus. After all, in the long term the surplus makes Germany dependent on the global economy and the international financial system unstable; it also leads to protectionism in other countries.