"Almost like a homecoming"
The renowned researcher and globalisation expert Amrita Narlikar is the new President of GIGA in Hamburg.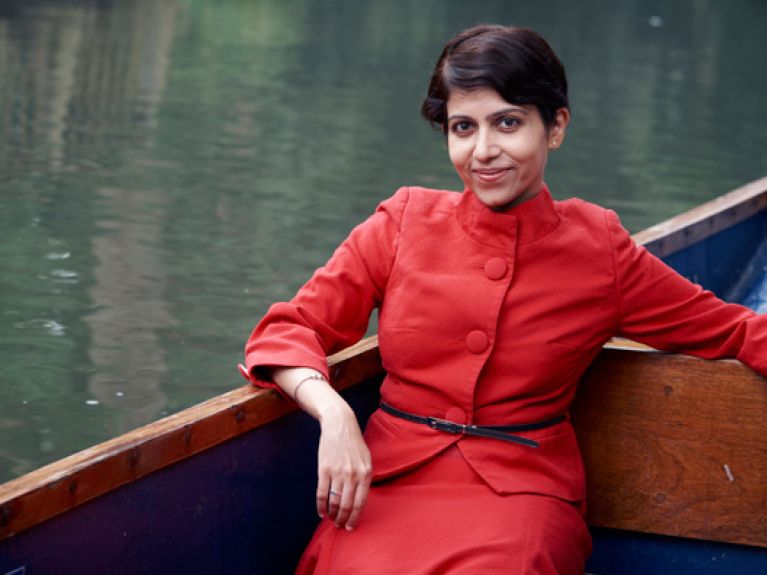 Amrita Narlikar knows what globalisation means from personal experience. Her work as a researcher and lecturer has taken her to New Delhi, Oxford, Exeter, Yale, Brussels and, most recently, Cambridge. This international background made her the perfect choice for her new job in Hamburg: Narlikar was appointed President of the German Institute of Global and Area Studies (GIGA) in October 2014. The renowned research institute combines social-science expertise with area studies and examines global developments in Africa, Asia, Latin America and the Middle East. Narlikar's research has also focused on world trade, the rise of world powers and multilateral negotiations.
Her skills are in demand worldwide. For example, she has 
developed proposals for a reform of the World Trade Organ­isation. The globalisation expert's research agenda is closely linked with politics and practical issues – and these are also what she appreciates at GIGA. "I'm looking forward to collaborating closely and constructively with Germany's Federal 
Foreign Office and the Senate of the Free and Hanseatic City of Hamburg," the researcher says. In Hamburg, with its port and the many container ships, she comes closer to world trade – one of her key research fields – than in most locations. Going to Germany was almost like a homecoming for her: 
"I have some very happy childhood memories of visits to 
Germany with my mother; my father worked here as a visiting researcher and we made some lasting friendships," she 
says in a DE interview.