How to find an internship in Germany
Where do you start looking for an internship that suits? There are several avenues to pursue. Here are some ideas to get you started.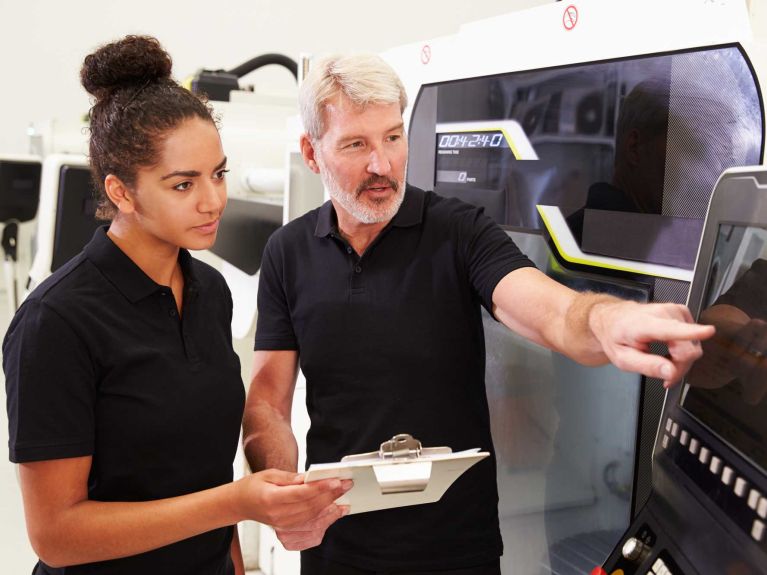 Ask your university about internship programmes
If you are applying for an internship while still a student, then a good place to start is your university. Speak to the Careers Office about what programs are available to you. The benefits of going through your university are many: A lot of the research has already been done for you, the programmes offered through the university are tailored and pitched to you as a student of that university, and you will likely be able to speak to people and get first-hand testimonials. If you aren't quite sure of what you're looking for, or want a general overview of the process and positions available, then utilize your university's resources.
Find internships online
If you can't find anything through your university, then the internet is your friend. There are numerous websites dedicated to internship listings that can make the process of finding an internship much easier. As well as listings of available positions, there is also an element of support to looking online. Beyond just providing job listings, many websites offer advice or tips for those searching for an internship, and helpful content like interviews with recruiters and Q-and-As with other interns. Often these sites also highlight any events or job fairs that may be taking place and have a regular newsletter that goes out to job and intern-seekers.
Here is a good starting list of websites that may be able to help you either begin or refine your search:
Find an internship through an organisation
There are organisations dedicated to landing students internships in Germany. DAAD (Deutscher Akademischer Austausch Dienst) for example, is one such organization that caters to North Americans looking to further their education and professional experience in Germany.
Another international organization that exists to place students in a variety of educational, professional and research positions is AIESEC. "AIESEC is the global youth network impacting the world through leadership development experiences. AIESEC has been facilitating youth leadership activities as well as international internships and volunteer experiences for over 65 years, developing a global learning environment across 124 countries and territories." You can find and contact your local office through their website.
Also check out:

Internship at a company: go straight to the source
If you have an idea in mind of what company you'd like to intern for, go straight to their website and see what information it provides. For Florian, who did two internships at two different banks, approaching the specific banks directly was a route that worked well: "I looked up companies that seemed interesting to me for an internship and then applied via their websites. The websites usually have some kind of career section where you can look up internships."
Network
Everyone knows someone who knows someone and sometimes that someone is the key to helping you make an all important connection. Don't be afraid to ask people—your professors, your family friends, your parents. Fellow students can also be a wealth of information—perhaps they have already done an internship, or are in the same boat as you and searching for one. Pool your resources, and help each other. Tobias, who did an internship in the consumer goods sector, founds his internship through a classmate: "A classmate talked about her previous internship and recommended me for the same internship."
Job Fairs
Another option when searching for an internship—or looking to simply equip yourself with more knowledge about what your chosen professional field requires—is to attend a job fair. Job fairs often don't just cater to prospective employees, but also to prospective interns. You can talk directly to recruitment consultants about what they are looking for and make some important contacts.
Of course, there isn't a job fair happening every weekend, so sometime it is a matter of getting lucky and finding one happening in your area at the right time. A big one to keep an eye on is the Connecticum Job Fair that happens annually in Berlin. Similarly some companies attend "recruiting events" and may advertise their attendance on their homepage. Also take a look at the offers on these pages, which are interesting for all those who are looking for study-related internships: IQB Events and myjobportal.
It's also worth keeping an eye on your university's calendar—many universities have open career days or their own career fairs or recruiting events which are attended by companies and their recruitment consultants, and these can also be a great source of information.