Attractive country for immigration
In 2023 it will become even easier for skilled workers to come to Germany. To this end the Federal Government is planning a new law.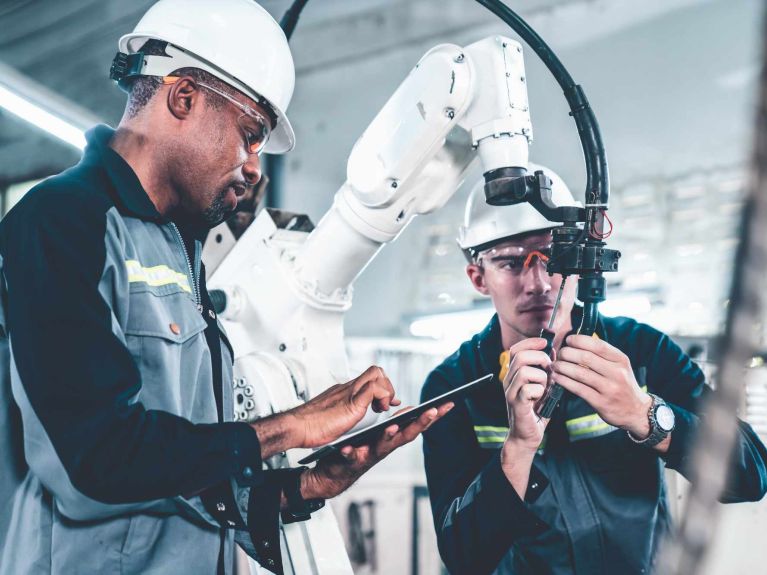 In 2023 Germany is to become even more attractive for skilled workers from all over the world. A new law is planned to make it easier and faster for people from countries outside the EU to enter the German labour market. At the end of November 2022, the Federal Government decided on key points for the new regulation, which will extend Skilled Workers Immigration Act that has been in force since March 2020. A bill will be introduced in the German Bundestag at the beginning of 2023.
The goal is to create the "most modern immigration law" in Europe, explained Labour Minister Hubertus Heil. "In the competition for talent and helping hands, we are offering new and, above all, easier ways to work in Germany."
Three pillars of labour immigration
The skilled labour pillars remain the central element of immigration for the Federal Government. The first pillar will continue to be the EU Blue Card for academic specialists. The existing salary thresholds, however, are to be lowered. In addition, new regulations will make studies or job training in Germany more attractive.
The second pillar is the experience pillar. This will also enable skilled workers to immigrate, even if their professional qualification has not been formally recognised beforehand. Prerequisites include an employment contract and at least two years of professional experience.
The potential pillar, on the other hand, is aimed at people who do not yet have a work contract in Germany. The core is to be a new opportunity card. With the help of a points system, potential is to be determined according to various criteria. Taken into account will be, among other qualifications, language skills and professional experience.
Worldwide promotion of Germany
The Federal Government want not only to ease the conditions for the immigration of skilled workers, but also to promote the German labour market worldwide. Because Labour Minister Heil is well aware of international competition: "The idea that all skilled workers in the world want to come to Germany is an illusion". All the more reason for the government to present Germany as a modern and attractive country of immigration.
You would like to receive regular information about Germany? Subscribe here: