Top quality consumer electronics from Germany
Connoisseurs of top quality consumer electronics meet at the High End trade show in Munich. A small selection of leading German suppliers.
04.05.2016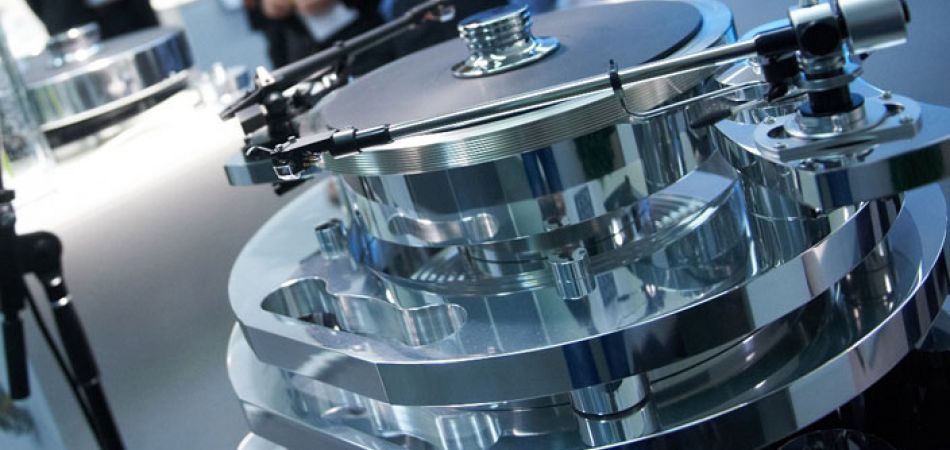 Pioneer: Burmester
Over a period of 30 years, say the experts, Dieter Burmester played a not insignificant part in transforming the High End trade fair in Munich into a kind of global event for the music scene and creating an entire industry out of a group of specialist artisan manufacturers. Burmester was a young engineer and passionate rock musician in Berlin when he soldered together his first preamplifiers and laid the foundation for one of the most prestigious brands in the high-end audio world. Although he died in 2015, his wife and employees have continued the business, which also supplies sound systems for premium cars. 
Traditionalist: Sennheiser
Founded by Fritz Sennheiser in 1945 near Hanover as Laboratorium Wennebostel, the company is today the epitome of high-quality microphones and headphones. For this year's fair, Sennheiser has announced nothing less than the world's best headphones, the HE1. The company promises: "Put them on and travel into pure sound. Places you've never been. Places hidden in your music."
Innovator: Reußenzehn
Thomas Reußenzehn develops and manufactures high-quality valve amplifiers by hand in Offenbach near Frankfurt. His manufactory is called Tube Power. He supplies musicians with amplifiers made specially to their requirements. His customers include BAP, Die Toten Hosen and Scorpions. His specialities are guitar and bass amplifiers, hi-fi amplifiers and loudspeakers. His developments benefit not only bands, but also private consumers, including, for example, chronic pain sufferers. Harmonie, a special headphone valve amplifier, eases pain during lengthy treatments by providing musical distraction.
High End fair from 5 to 8 May 2016 in Munich