01.02.2017
"We seek disruptive technologies"
Gadi Toren heads the Robert Bosch Venture Capital office in Israel. The expert on German-Israeli collaboration comments on the potential of Industry 4.0 as well as describing how IT and traditional working practices are merging.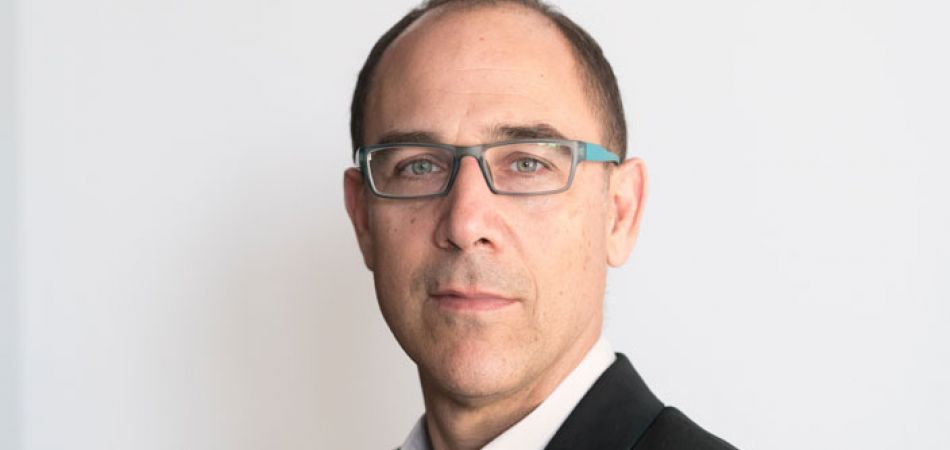 Mr Toren, do you recall the first sparks of interest by German companies in Israeli technology? What were they looking for back then – and now?
The general interest of German companies in Israeli technology is anything but new. It's been going on for two decades, and there has been a strong increase in the past five years. The various fields of interest correspond with the global trends.
One of the global trends is Industry 4.0. Why does Israel claim to be strong in this sector?
Industry 4.0 is based on connectivity and Israel is strong in the fields of cyber security, signal processing, chip design and medical technology. All this links back to computer sciences, so it actually doesn't come as a surprise that Israeli engineers were ready to offer technologies that are relevant to Industry 4.0.
In what way did this affect the R&D sector in Israel?
The change occurred when the clear lines between industries started to blur, devices started to communicate via the Internet, and such connectivity became essential for improved operational performance. The ability to look into your network, centrally control your production, derive critical information from your data while being able to detect malicious activities has become key for pretty much any industry. As a result, the scope widened and everyone became interested in Israeli technology. In terms of workforce and employment, figures are rising within the R&D sector. For example, Bosch established a research office in Tel Aviv just this summer.
What is your personal forecast for Industry 4.0?
The significance of Industry 4.0 is going to increase further and we will need the expertise of people from the traditional side of industry, not just the high-tech side. In an industry environment, you can't just install a solution from the IT environment and trust it to work. 'Job and go' doesn't work with Industry 4.0. The real challenge is to marry the fast IT world with the more the traditional work methods of the industrial world.
Have you considered investing in such a marriage opportunity for Bosch in Israel?
Bosch is a very technology-oriented company and a leading user and provider of Industry 4.0 solutions. In terms of venture capital, we have invested in two U.S.-based I4.0 start-ups. In Israel, we have looked at several I4.0 companies, but this has not resulted in an investment. Our aim as the venture capital arm of a large company is to identify disruptive market technologies which we can ideally link to one of our various business activities – although this is not the sole condition for an investment.
Could you give us an example of an investment?
We invested in a start-up company that developed a new technique for metal printing. The company was interested in Bosch as both customer and investor. The technology is going to be introduced to the market in 2017. We also invested in a dynamic spectral vision technology that is likely to be important in the automotive industry.
From your experience, what are the similarities and differences in the Israeli and German business mentality?
I see the major similarity in their mutual seriousness towards business, sciences and technology. Both people are hard-working and both favour a straightforward method of communication. When I started working for Bosch in 2009, I found it easy to communicate, because you know where you stand and Germans say what they mean. However, in Israel people tell you what they think you should do and there is a general disregard for hierarchy. This is rather uncommon in German companies, to say the least. Another major difference is the attitude towards risk and failure. Whereas Germans tend to be cautious about taking risks and find it challenging to deal with failures, Israelis like taking risks and failing is considered a valuable lesson.
How do you bridge the German and the Israeli mentality on a daily basis?
There is no right or wrong, but this gap needs a patient approach. To me it's clear – breaking conventional thinking is disruptive. And this is crucial for development to happen! Breaking it down to the Israeli-German business world, I'd say that once you have the disruptive idea, you need the German quality approach to do it well.
Interview: Jennifer Bligh
Robert Bosch GmbH was founded by German engineer and inventor Robert Bosch in 1886 and today is a multinational German company. It is among the world's leading technology and service companies; it is among other things automotive supplier, manufacturer of electrical tools and household appliances and active in packaging, industrial and building technology. Robert Bosch Venture Capital GmbH is the venture capital firm of the Bosch Group. The company has been investing worldwide in tech start-ups since 2007.