Germany's best ideas for mobility
Getting around easily, quickly, and in an environmentally sound way: These ten projects have received the German Mobility Award 2018.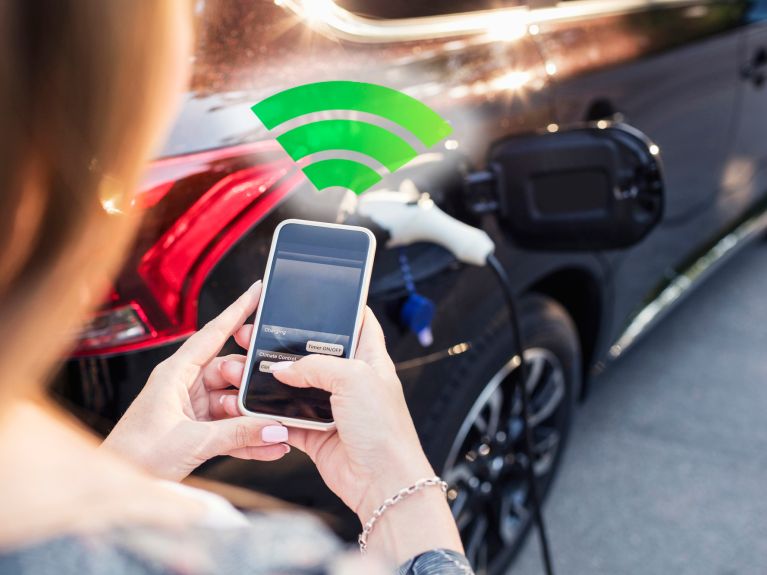 Be it car or bicycle traffic, a bus, the railway or drones – the competition entries for the German Mobility Award 2018 reveal how digitisation is revolutionising traffic and transport. Companies, research institutions, start-ups and associations submitted 250 projects on the topic of "Getting around intelligently – Innovations for Sustainable Mobility".
"Whether it is about reducing traffic volume in inner-city areas or reaching climate goals in the long term, the prize-winners demonstrate how these challenges can be overcome with digital applications. They provide answers to how we can reduce emissions with technical solutions and make transport more efficient, without posing a risk to people and the environment," says Ute Weiland, head of the "Germany – Land of Ideas" initiative, which stages the competition together with the Federal Ministry of Transport and the "Digital Networks and Mobility" platform.
These are the ten winners of the German Mobility Award 2018:
Connected Drones
There are ever more drones in German airspace, and experts assume that by 2020 up to one million of the devices will have been sold. Connected Drones is intended to prevent drones endangering air traffic. Deutsche Flugsicherung GmbH (DFS) and Deutsche Telekom AG have developed a system that transmits data about the position of drones to air traffic controllers via radio signal and shows drone pilots areas their devices cannot enter.
e-troFit Bus
Instead of replacing existing vehicles with new electric ones, the company in-tech in Garching near Munich converts busses and other commercial vehicles to electric drive. It is 50 percent cheaper than a new purchase.
Free2Move
The platform operated by GHM Mobile Development GmbH in Berlin pools different sharing service providers. Users can compare several offers and book one using a single app.
Free cargo bikes
The association "wielebenwir" in Cologne and other initiatives enable the free rental of cargo bikes as a resource-saving alternative to car traffic in cities, one that also promotes social interaction.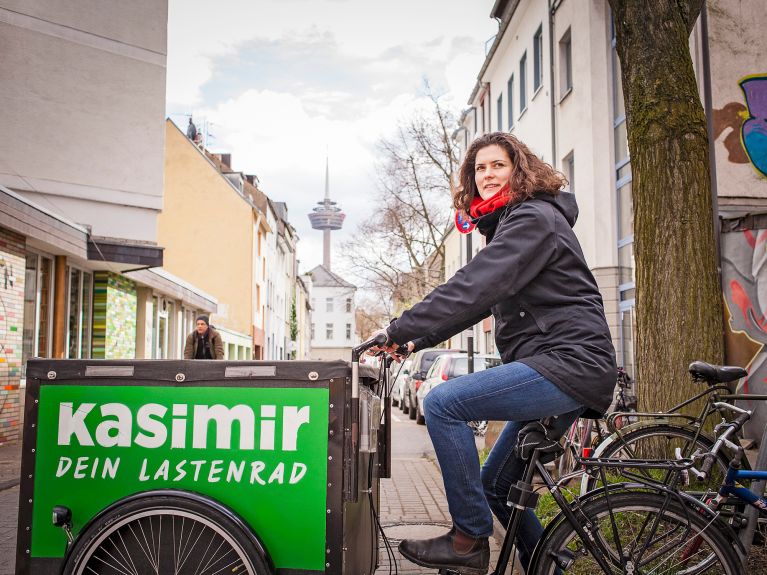 GETAWAY
Every day in Germany 46 million cars spend 23 hours standing unused by the side of the road. With the app developed by Berlin-based Getaway GmbH, parked private vehicles can be hired and rented out via smartphone on the spur of the moment – with no handover of keys but fully insured.
ISCAD (Intelligent Stator Cage Drive)
volabo GmbH in Ottobrunn has developed a smart, resource-saving electric drive system. Because the engine continuously adapts to the vehicle load, the battery capacity is used more efficiently.
Illuminated platform edge
More trains on time and less pushing and shoving when getting on and off: The suburban train operator S-Bahn Stuttgart and SIUT GmbH are testing a solution for faster processes in local public transport. Real-time data indicate where seats are vacant on the train and light strips on the platform guide waiting passengers to the most convenient place to get on.
Sion solar car
The electric car manufactured by Sono Motors GmbH in Munich is also fitted with solar cells, which feed solar power into the vehicle's battery. This means the Sion can travel up to 30 kilometres further every day, free of charge.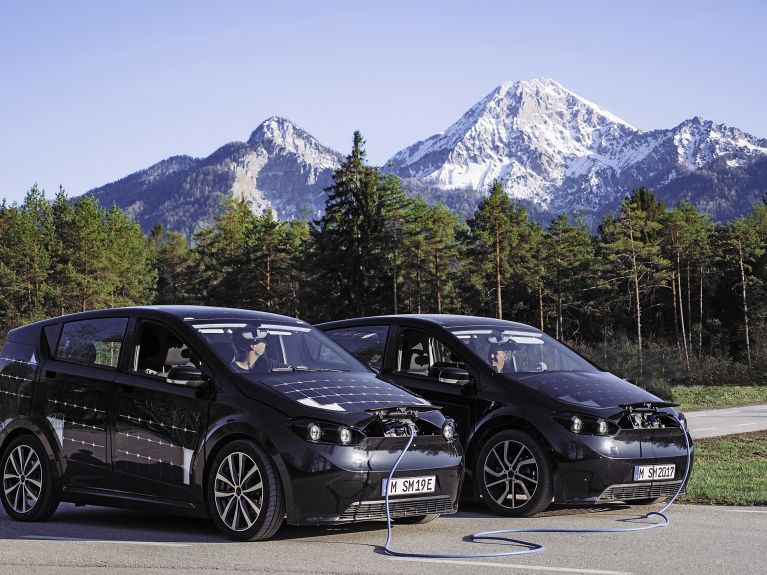 TicketEasy
Simply get on and off you go, that is the principle behind this app. It recognises public transport provided by different operators – be it a train, bus, tram, hire bike or car-sharing vehicle – and only charges the actual distance covered. Developed by MotionTag GmbH in Potsdam, the app is currently at the pilot stage.
Visi-Match.com
Transporting empty containers is inefficient and will become superfluous with this online platform. VisiTrans GmbH in Obermoschel enables haulage and logistics companies to be strategically networked, enabling them to directly reload import and export containers that have just been emptied. This cuts costs and is environmentally friendly.
The Federal Minister of Transport and Digital Infrastructure, Andreas Scheuer, emphasises: "We need new momentum for the future of mobility. To this end there is a need for sustainable ideas, courage, and determination. The projects submitted provide valuable impetus for making German mobility solutions an export success."
For more information about the projects please visit: deutscher-mobilitätspreis.de