Deutsche Post pushing forward with e-mobility
Watch out, someone's overtaking: How Deutsche Post and small start-ups are competing with the giant car manufacturers when it comes to electromobility.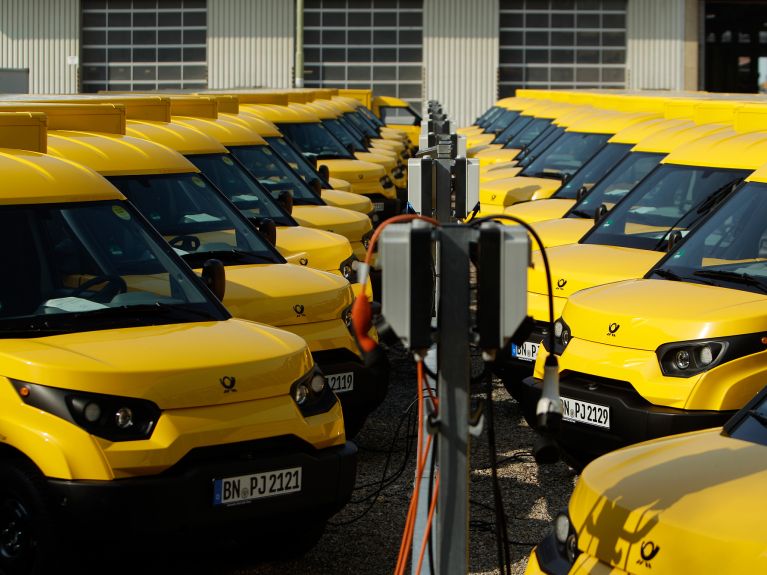 Germany. By 2020, Germany intends to be the leading market for and provider of electromobility. The country is still a long way off its ambitious goal of one million electric vehicles on the roads by then, but companies from other sectors are coming up with pioneering initiatives and ideas.
Deutsche Post is selling cars
With the StreetScooter vehicles it designed itself and produced under its own steam, not to mention around 10,000 e-bikes and e-trikes, the logistics group Deutsche Post DHL already runs the biggest electric fleet in Germany. Deutsche Post took over the Aachen-based start-up StreetScooter in 2014. The company now produces 10,000 delivery vehicles a year – for external clients as well. In the long term, Deutsche Post DHL intends to replace its entire fleet of around 70,000 vehicles with electric StreetScooter products.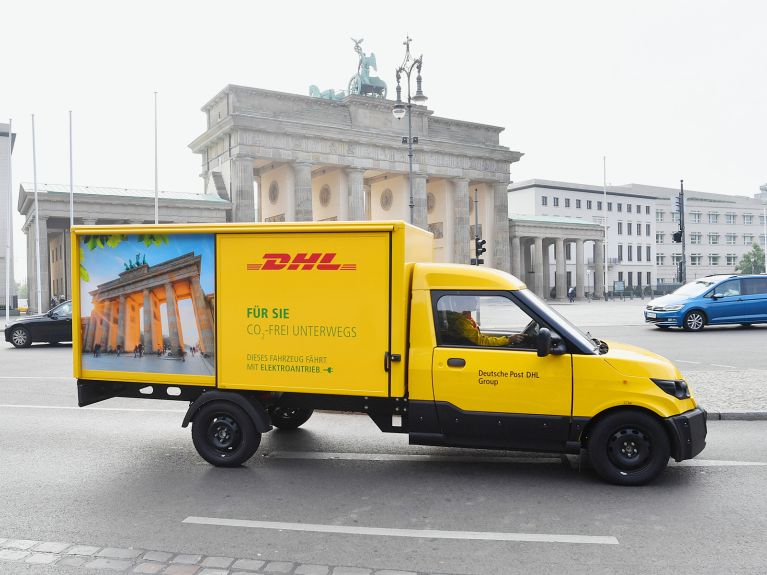 A university professor makes cars 
StreetScooter founder Günter Schuh, a professor at RWTH Aachen University, has landed his second coup and developed an affordable electric car for city use. The basic e.GO Life model has a range of 100 kilometres and a top speed of 100 kilometres per hour. Almost 1,000 orders have already been placed. Series production is due to begin in 2018.
Three founders tinker in a garage 
Sono Motors from Munich is a genuine garage company. Its three young founders Laurin Hahn, Jona Christians and Navina Pernsteiner have developed a self-charging electric car. The bodywork of the "Sion" has integrated solar cells. German's youngest car manufacturer already has 1,200 orders on its books. When the 5,000 mark has been reached, the car will go into made-to-order production.