Experiencing the future
From I.D. Buzz to Maybach Cabriolet: These new models are an incentive to switch to electromobility.
Germany. Does the diesel debate mean that the hour of electromobility has now come? At the International Motor Show (IAA) in Frankfurt/Main the major German vehicle manufacturers are presenting their e-mobility concepts. Here are some particularly interesting models:
Mini Electric
As many as ten years ago the Mini was doing pioneering work for the BMW Group. The results of trials with the 600 Mini E test cars helped inspire the development of the BMW i3. At the IAA, the BMW Group is now showing the first purely electric production model of the Mini, which is due to be rolled out in 2019. In the design study, the electric heart is clearly visible from the outside as well. Appearance-wise, the colour scheme is silver and yellow, and there is also the typical E badge. The manufacturer promises a "go-kart feeling".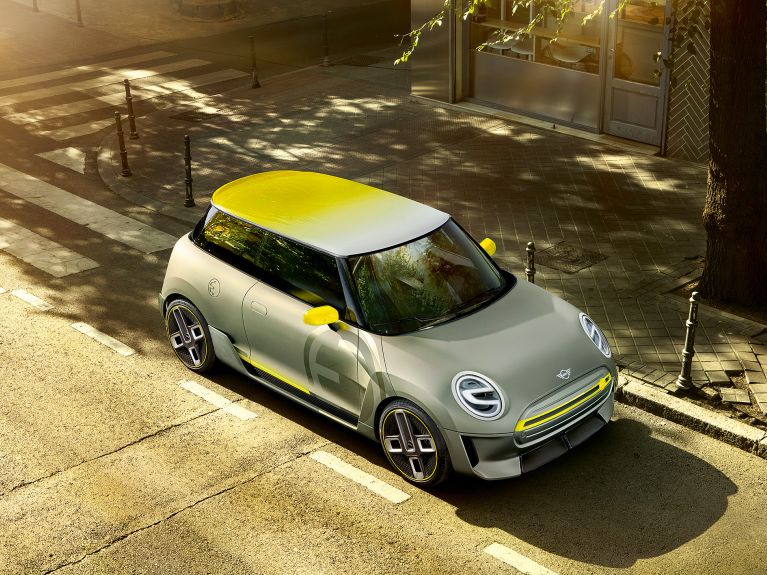 VW I.D. Buzz
The decision has also already been made for the Volkswagen Transporter with electric drive to go into series production. It was the highly positive response to the I.D. Buzz study that tipped the scales. The minimum amount of space the electric drive requires means the front and rear axles are positioned a long way from each other. As such, from the outside the vehicle looks as short as a compact, but on the inside has as much room as a standard van. The I.D. Buzz is due to be launched in 2022.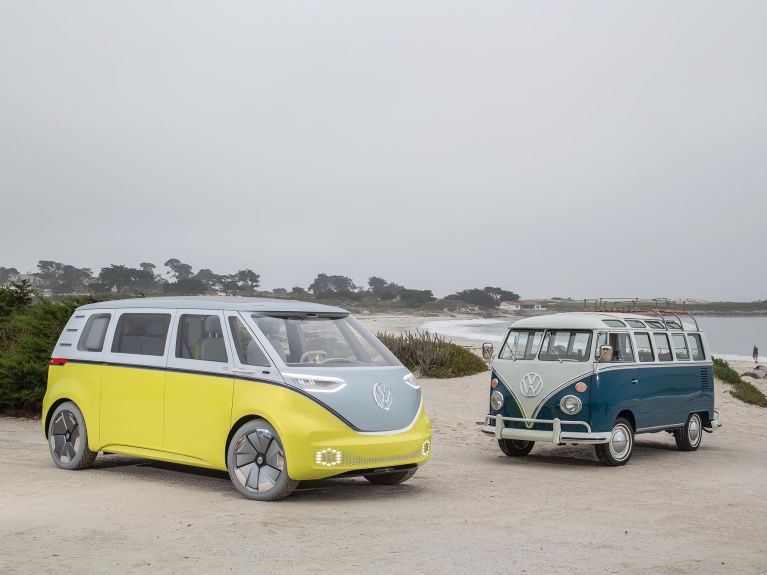 Mercedes-Maybach 6 Cabriolet
The Mercedes-Maybach 6 Cabriolet is still a vision. Bursting with power and with elegant nautical-blue metallic paintwork, the study envisages a 750 bhp electric engine for the concept vehicle. That could mean the road performance of a sports car and a 500-kilometre range.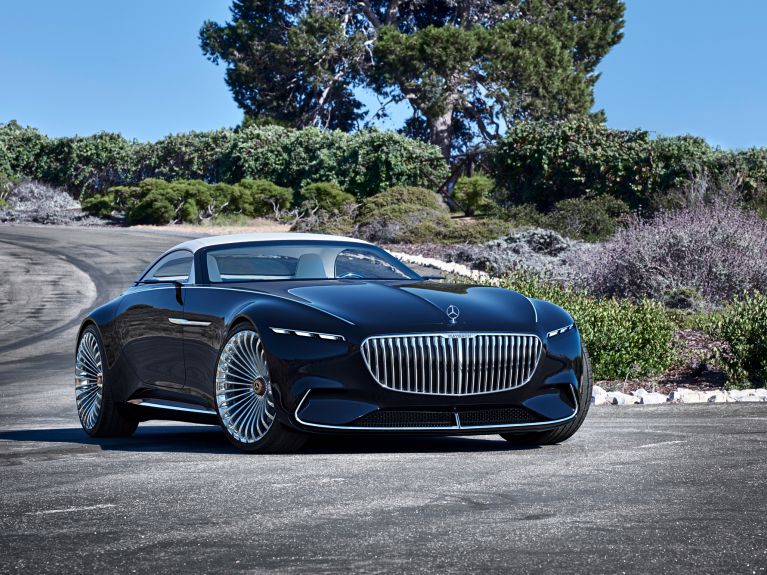 Bosch eAxle 
The major automotive manufacturers are facing competition from their own suppliers. Bosch has developed the so-called eAxle, an electric axle-drive system which, suitably adjusted, can be fitted into small cars, SUVs, and even light commercial vehicles. That would save car manufacturers having to develop their own – and generate sales worth billions for Bosch. Series production is planned for 2019.
International Motor Show (IAA) Frankfurt/Main, 16 to 24 September