Solidarity in the crisis
South Africa is an important partner for Germany. But the coronavirus crisis is harming economic relations.
07.09.2020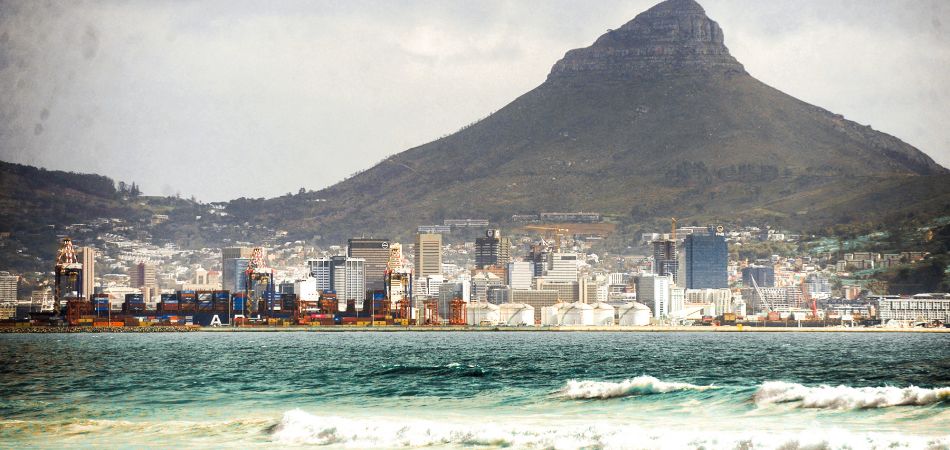 South Africa is Germany's most important partner in sub-Saharan Africa. Renewable energies, water and infrastructure: German companies see these as particularly promising areas for cooperation. Around 600 German companies employ almost 100,000 people in South Africa.
Serious economic consequences
The global coronavirus pandemic has hit South Africa hard. Despite initially drastic measures, the country has developed into a new trouble spot for the spread of the contagion. Many signs now indicate that the previously badly battered economy is suffering huge damage from the crisis, from which the single industrialized state in Africa will find it difficult to recover without outside help.
The strict curfew imposed at the end of March 2020 has had repercussions primarily for small and medium-sized companies. And they are precisely what drive South Africa's jobs. "Hundreds, if not thousands, of small businesses will go broke – with devastating consequences for the labour market", believes economic advisor Dirk de Vos. Many analysts therefore fear that the previously already extremely high unemployment on the Cape of around 30 percent will rise above even the current 40 per cent, by far the highest in an industrial country. One warning sign is that the economy contracted nearly 50 per cent in the second quarter.
Sharp decline in trade
The crash also has an impact on trade with Germany: while the exchange between the two countries in 2019 amounted to a total of almost 20 billion euros, the Chamber of Commerce and Industry for Southern Africa now assumes, according to its head Matthias Boddenberg, that the total for 2020 will be about 15 billion euros. A sharp decline, even if South Africa remains clearly the most popular destination for the German economy in Africa. According to Boddenberg, the main product groups are still machines or systems, cars and supplier parts (catalysts). But chemistry and pharmaceutics are also playing an important role in the wake of the coronavirus.
German companies help save lives
The commitment of German companies in South Africa is currently helping to save lives. With the support of the German federal government, Volkswagen has converted an old factory into a coronavirus hospital. The medical facility in Port Elizabeth in the Eastern Cape Province has space for 4,000 beds. Mercedes for its part produces safety clothing, while BMW provides hospital beds and oxygen. And with the help of Siemens, 20,000 ventilators had been produced by the end of August.