Tourism as an economic factor
The German travel industry is bigger than mechanical engineering. Important facts about the tourism industry.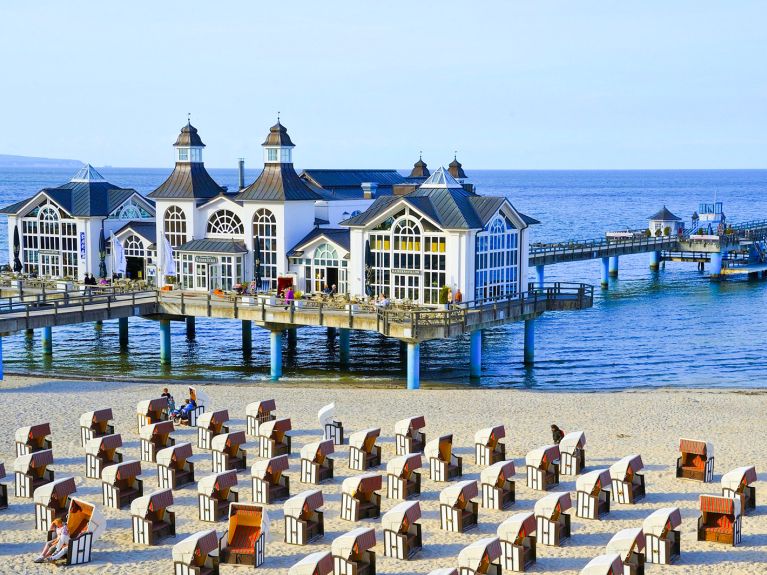 There are many good reasons to visit Germany. European tourists opt for trips to Berlin, Munich or Hamburg because of the exciting culture and lively cities. Business people from all over the world are attracted to Germany as the top destination for international trade fairs. The ever-growing number of visitors have long-since become an important economic factor.
Quick facts
37
million
tourists from all over the world come to Germany every year.
84
million
accommodations for international tourists were counted by the German National Tourist Board (GNTB) in 2017.
290
billion euro
is the annual turnover for tourism in Germany.
3
million
people work in services or manufacturing for tourism.
121.5
million
overnight stays for international guests in 2030 – the forecast for tourism in Germany.
How high is turnover with tourism in Germany?
A study published jointly in 2017 by the Federal Ministry of Economic Affairs and the Federal Association of the German Tourism Industry (BTW) entitled Tourism as an Economic Factor in Germany shows that tourism generated an annual turnover of 290 billion euros in 2015. The largest share came from the restaurant and catering industry with around 18 percent. 14 percent of the turnover was contributed by visitors from abroad. They spent around 40 billion euros on their visits to Germany.
With a 3.9 percent share of gross value added, the travel industry is bigger than both mechanical engineering (3.5 percent) and the retail trade (3.3 percent).
How many jobs are dependent on tourism?
About three million people in Germany provide services or manufacture products for tourism. That's 6.8 percent of Germany's workforce.
How many international tourists come to Germany?
The German National Tourism Board (DZT) counted 84 million overnight stays by international travellers in hotels, guest houses and camp sites in 2017: the eighth record result in a row. The largest percentage of tourists come from Germany's neighbouring country Netherlands (11.2 million), followed by Switzerland (6.7 million) and USA (6.2 million).
What are the forecasts for the travel market in Germany?
The DZT expects the annual number of overnight stays by international guests to rise to about 121.5 million by 2030. Most will still be from European countries. In addition, the experts expect more tourists from South America and Southeast Asia.
What is the tourism industry's biggest challenge?
Digitalization. Travellers are organizing flights and accommodation via international booking platforms. The 'sharing economy' is thus competing with traditional companies. As a result, German service providers are losing revenue. On the other hand, 'big data' analysis enables the industry to respond more quickly to trends and to be closer to the customer.
Tips, information and facts about travel in Germany: www.germany.travel