The highlights of the Bauhaus year
In 2019 Germany celebrates 100 years Bauhaus. You should know about these events in the anniversary year.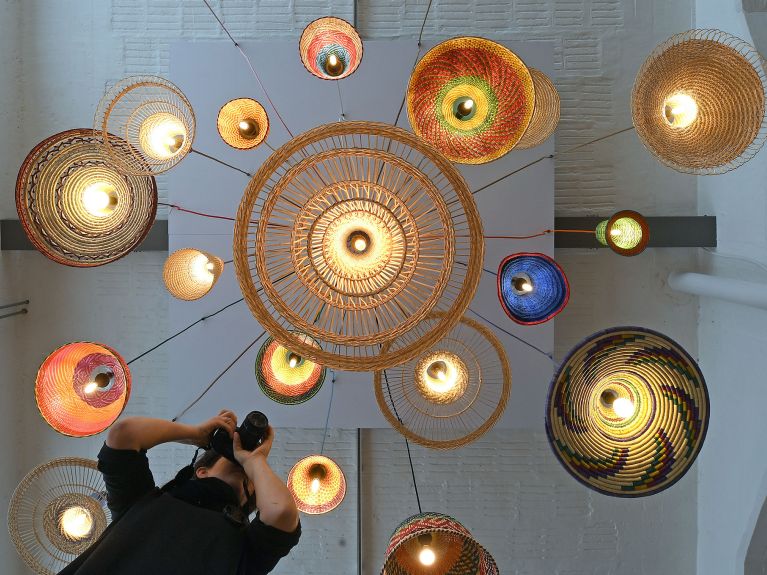 Spectacular start
The opening festival for the Bauhaus anniversary, taking place from 16 to 24 January 2019 at the Berlin Academy of Arts, invites visitors on a creative and experimental journey. It is about art and technology, light, colour, sound and movement. A highlight: the virtual reality installation The Total Dance Theatre explores the relationship between man and machine in a dance-like manner.
New Bauhaus museums
Two new Bauhaus museums will open in the anniversary year: beginning on 6 April 2019, the bauhaus museum weimar will present the world's oldest collection of workshop work. Beginning on 8 September 2019 visitors can study the development of the workpieces in the Bauhaus Museum Dessau. "Above all, our collection shows the everyday life of the school", says director Claudia Perren. Under the name "Bauhaus Experiment Centre", the museum presents the history of Bauhaus classics using prototypes and drawings.
First Bauhaus series
If you don't want to travel, you can also visit the art school on your sofa. "Die neue Zeit"(The New Age) is the name of the first German series about the Bauhaus founder Walter Gropius, which will be shown on television starting in the autumn of 2019. It takes place in Weimar in the early 1920s and tells the story of the emergence of the Bauhaus. At the centre of the plot is the love story between Gropius (August Diehl) and his student Dörte Helm (Anna Maria Mühe).
International exhibition project
"Learning from", "corresponding with", "moving away": under the title Bauhaus Imaginista, four exhibitions in China, Japan, Russia and Brazil have already shown how the Bauhaus operated in different countries and regions. Workshops in India, Morocco, the United States and Nigeria supplemented the tour. The large final exhibition will be hosted by the Berlin House of World Cultures from 15 March to 10 June 2019.