China 8 in the Ruhr Basin
The world's most comprehensive exhibition of contemporary Chinese art is on show in eight cities in the Ruhr Basin.
27.05.2015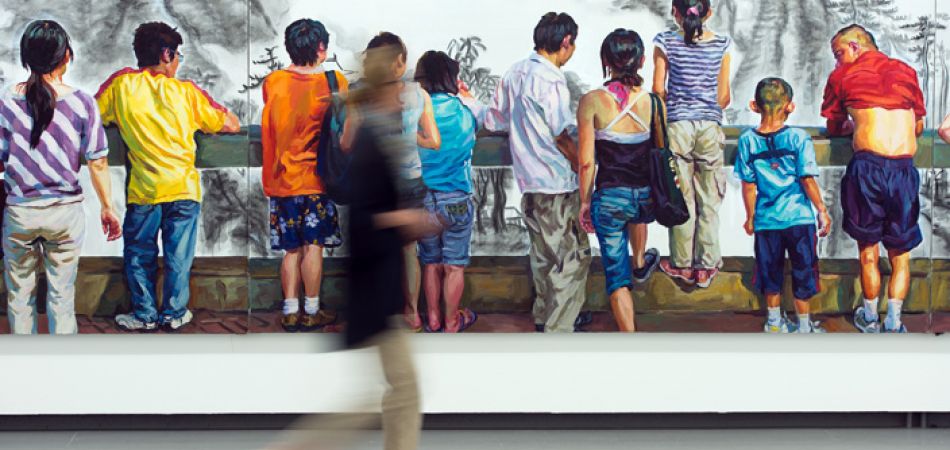 When it comes to Chinese art, many people in Germany only know the name of Ai Weiwei, says Walter Smerling. In order to change this situation the director of the MKM – Centre for Modern and Contemporary Art in Duisburg and president of the "Kunst und Kultur" foundation in Bonn has now organised an exhibition, the like of which has never been seen before. Under the title of China 8, nine museums in eight cities in the Ruhr Basin are showing 500 works by 120 contemporary Chinese artists for four months. The participating museums have divided up themes among themselves ranging from painting to photography and sculpture to calligraphy. The NRW Forum in Düsseldorf is showing a selection of works and thus providing an overview of the multi-city exhibition.
The Chinese artists include Zeng Fanzhi, whose paintings are currently the most expensive, and Yue Minjun, who is now being traded as China's most talented artist, as well as many young, sometimes still unknown artists and numerous fine art photographers. Professor Smerling and his team visited more than 200 studios in China to make their choice of works, and he stresses that there were no bureaucratic limitations. He and his team discovered that contemporary Chinese art remains critical of the present-day but, in contrast to a few years ago, no longer copies attitudes. Instead, it has developed a language of its own.
The China 8 exhibition is running until 13 September 2015