The best new buildings in Germany
The German Architecture Museum in Frankfurt am Main is showing the best new buildings in Germany. A showcase of good ideas.
01.02.2017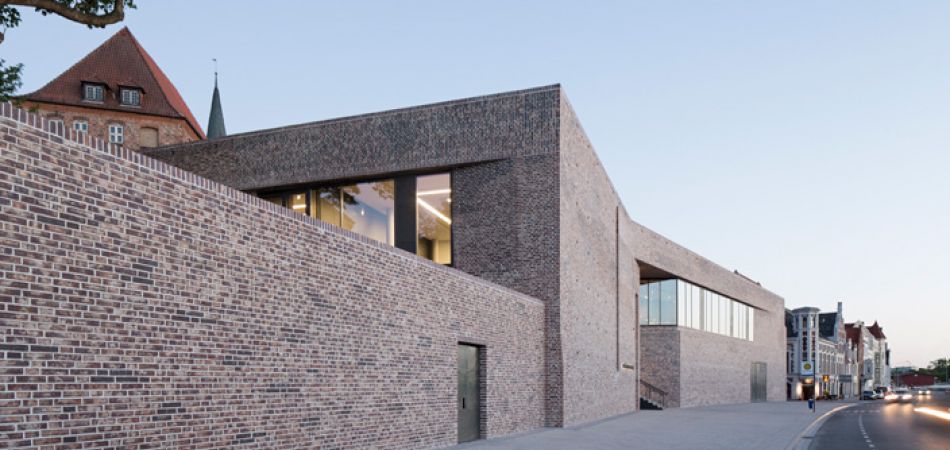 Exciting finish: the Deutsches Architekturmuseum (DAM) in Frankfurt has been recognizing outstanding new buildings in Germany since 2007. About 20 buildings are shortlisted from a long list of 100 buildings. Four reached the final in 2017. An overview.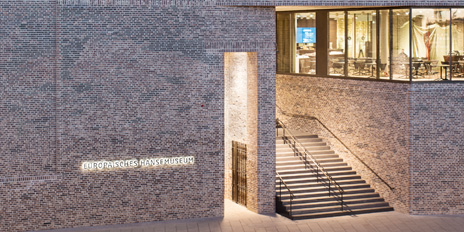 The European Hansemuseum in the historical Old Town of Lübeck includes a medieval friary on a castle hill, a new complex, and outdoor facilities that are open to the public. The Hamburg firm of architects Andreas Heller Architects & Designers was inspired by the historical features of the site. As a result, the brick façade of the new building echoes the image of an old city wall.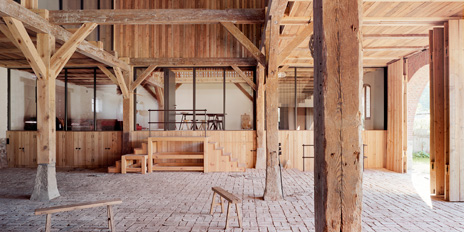 The Berlin firm of architects TKA Thomas Kröger Architekten has converted a former barn and stables into a country house with a separate guest house in a small village in the Uckermark. There is a lofty living hall at the heart of the house. The view opens out onto the landscape through three large archways that can be closed with massive wooden doors. The upper floor has three bedrooms, two bathrooms, two studies and a loggia.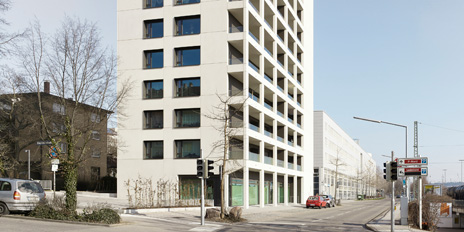 The firm of architects Büro Freivogel Mayer Architekten in Ludwigshafen has transformed a 1970s building into a residential tower: the energy costs have been reduced to just ten per cent of the original rating. The project in the inner city of Pforzheim was designed for a competition held by the German Energy Agency. The objective was to combine elements such as attractive urban living, renewable energy generation and efficient restructuring design.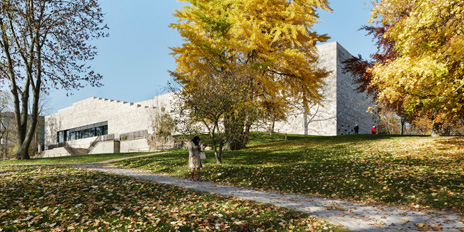 The exhibition building showcases the fairy-tale world of the Brothers Grimm and stands on the Weinberg, the vineyard slopes of Kassel set in a picturesque park landscape. The new museum has been built with limestone by the firm of architects Büros Kadawittfeldarchitektur in Aachen and blends well with its surroundings. Generous flights of steps lead to a rooftop terrace with panoramic views.
Click here to see the prize winners: www.dam-preis.de/de/32/dam-preis-2017/preistraeger
Exhibition of The 24 Best Buildings in/from Germany, until 30 April 2017 in the German Architecture Museum in Frankfurt am Main.
© www.deutschland.de