Great opening for film talents
Berlinale Talents brings together young filmmakers from around the world every year. One of them has actually won a Golden Bear.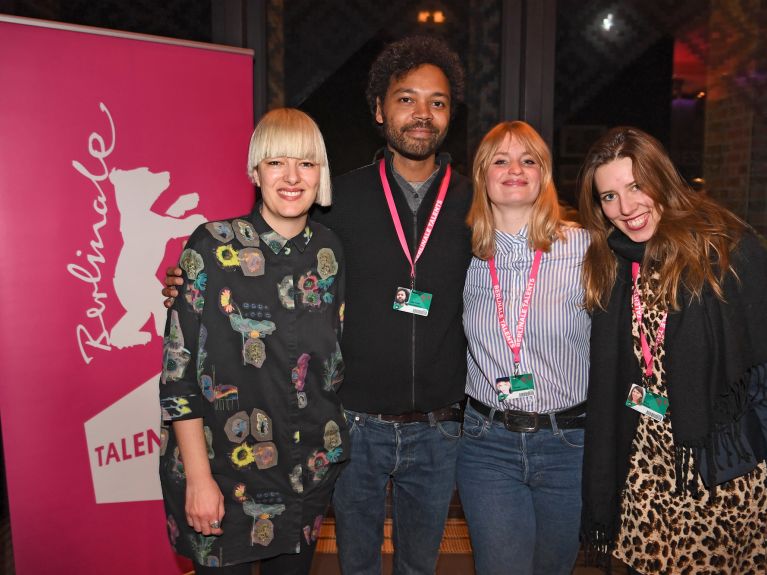 In February, young talents from the film sector meet for six days at the Berlinale. The available places for the Berlinale Talents are highly sought-after: of the 3,500 applicants, 250 will be able to take part in this year's programme. The up-and-coming talents come from 77 countries and many different disciplines, ranging from acting, directing and script-writing, to sound design and editing. The Berlinale offers them the chance to join in exchanges, to network and further their projects.
 A film-set atmosphere
Bringing together diverse disciplines is the key concept behind Berlinale Talents. "This interdisciplinary approach creates an atmosphere much like a film set," says the programme manager Florian Weghorn. "We have confidence in what can evolve here at the festival. It's possible that a cameraman from Thailand and a female director from America start talking with each other, simply because they happen to be sitting next to each other at a panel discussion. And that's precisely the idea. Chance plays a big part."
Alumni return
Berlinale Talents was founded in 2003. Meanwhile, the initiative has almost 8,000 alumni who have already contributed many films to the festival programme. In this year's festival alone, 129 former talents are represented with 92 films. One former talent actually won the Berlinale Competition: in 2018 the Romanian director Adina Pintilie won the Golden Bear for Touch Me Not. She will be talking with this year's talents about marketing artistic films.
World stars provide tips
During the Berlinale famous filmmakers and artists meet up with the talents. This year the British actress Charlotte Rampling and the French director André Téchiné will be talking with the young talents about their work.
Would you like to get to know some Berlinale Talents?
Visit us at www.instagram.com/deutschland_de/ and www.instagram.com/germany_en/
Berlinale Talents from 9 to 14 February 2019
You would like to receive regular information about Germany? Subscribe here to: