28.08.2017
"Chinafrika. under construction"
The art and research project sheds light on the growing links between China and Africa.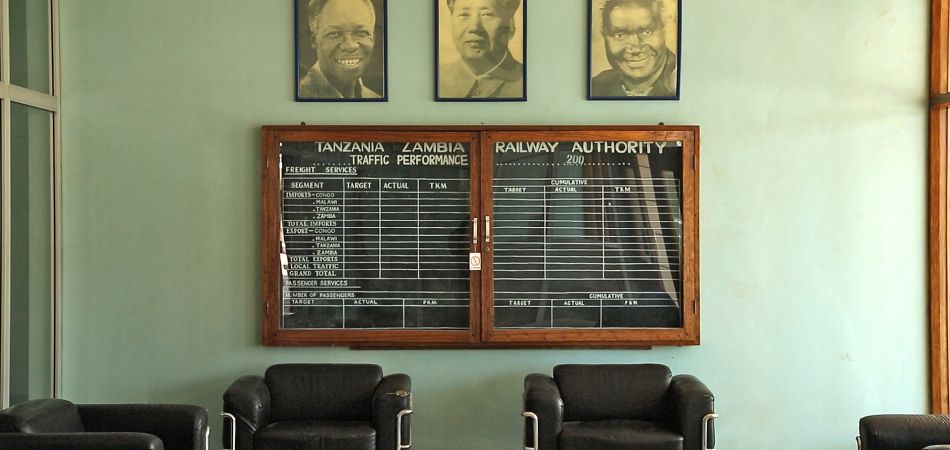 Germany. "Globalization is often seen as just trade relations, political power and a cultural relationship primarily between the West and the Global South," we read in the exhibition programme. These linkages have, it continues, been changing since China has been searching to secure itself resources on the African continent and has also been investing there. The art and research project called "Chinafrika. under construction", initiated by Leipzig-based curator Jochen Becker, explores the growing links between China and Africa.
What links China and Africa?
At the latest since the beginning of the new millennium the Chinese government has been pursuing a strategy of securing resources the world over in order to be able to manufacture at home favourably priced products for the global market. The production of mobile phones plays a central role here. In the Zambian and Congolese copper belt China is busy mining minerals for the factories in the Pearl River delta. African traders have also identified a business opportunity here. They raise a little capital, fly to Guangzhou, buy as many mobile phones as will fill their 32 kilos' baggage allowance, and then sell the phones on the markets back home, thus making such a profit that on one of their next journeys they will already be buying phones by the crate or container. In this way goods trade has spawned close links between China and Africa. Almost two million Chinese now already live in Africa, and there are between 100,000 and 500,000 Africans in
What does the exhibition show?
Since 2013, curator Jochen Becker and filmmaker and director Daniel Kötter have been researching the cultural effects of economic and political links between China and the African continent. How does a global process manifest itself locally where the different cultures then meet? How do prospects for life change thanks to the new international relations and alignment? How do objects and images of the "foreign" culture become part of everyday life? The result: a fascinating exhibition at Leipzig's Galerie für Zeitgenössische Kunst that presents works by international artists, filmmakers and photographers as well as positions from the "Chinafrika Working Groups". As part of the project, these have been established in three African cities, namely Lagos, Johannesburg and Lubumbashi, as well as in the Chinese city of Guangzhou in order to do research locally, create art, and spark a local debate (until 8 October 2017)