Where young Germans would most like to live
Young people want to live in cities – don't they? We asked young Germans and received some surprising replies.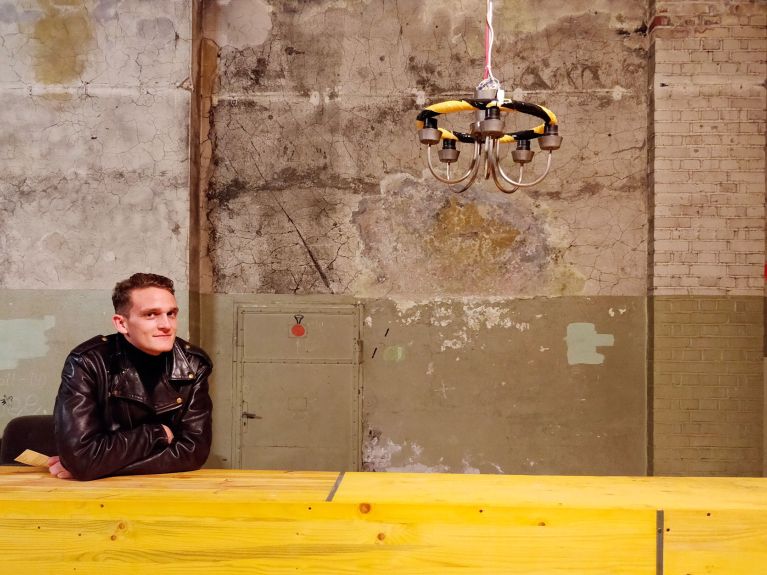 Exciting city life
I grew up in a village near Frankfurt am Main, but now I can only imagine having any sort of exciting life in a big city. The year I spent in Shanghai after leaving school made a particular impression on me – discovering how you can do pretty much whatever you want in a big city. You never get bored in a city as there are always new things and places to discover. Berlin in particular offers students the ideal combination of good nightlife and culture. If you live in a rural area you have to drive for hours to get that.
Everything close by
I like living in the centre of a town so I can access more or less everything I need on foot or by bike: supermarkets and the post office, bus and train stations, doctors and physiotherapists, restaurants and bars. Luckily my rent is still quite affordable, and the street where I live is relatively quiet. On the other hand, hunting for a parking space is annoying, and just recently my car was towed. Nonetheless, I am happy to have moved from my more rural family home to a city.
Conveniently close to the university
Being close to the university and town centre is a huge advantage. And flats in Kaiserslautern are affordable – even for students.
Close to nature
It is wonderful to grow up in the countryside. That was my experience, at least. It is peaceful here, you know everyone and people are there for one another. When we were children, my brother and I could simply go outside to play. I like being close to nature, and also to animals. And we grow up knowing that vegetables do not grow in supermarkets. My grandparents were farmers and still have a vegetable garden. All the same, I always missed the liveliness and openness of the city, so I would prefer to live there in the longer term – with all its opportunities and amenities, not to mention a bit more anonymity.
Overcrowded, expensive cities
I prefer to live in the countryside than in the city because it is more peaceful. Going shopping here is also a lot more pleasant, as the shops in the city are overcrowded and expensive. It is also important for me to be close to family, friends and sports clubs.
Thriving village community
The quality of life is better in the countryside. I like the less stressful environment, the nature and the thriving village community where people know and respect one another. What is more, my family and many of my friends also live in the countryside. It is true that Darmstadt offers more in the way of culture and restaurants, but it lacks affordable housing for students.