Critics' Prize for "Toni Erdmann"
The film by German director Maren Ade wins the Fipresci Competition Award in Cannes.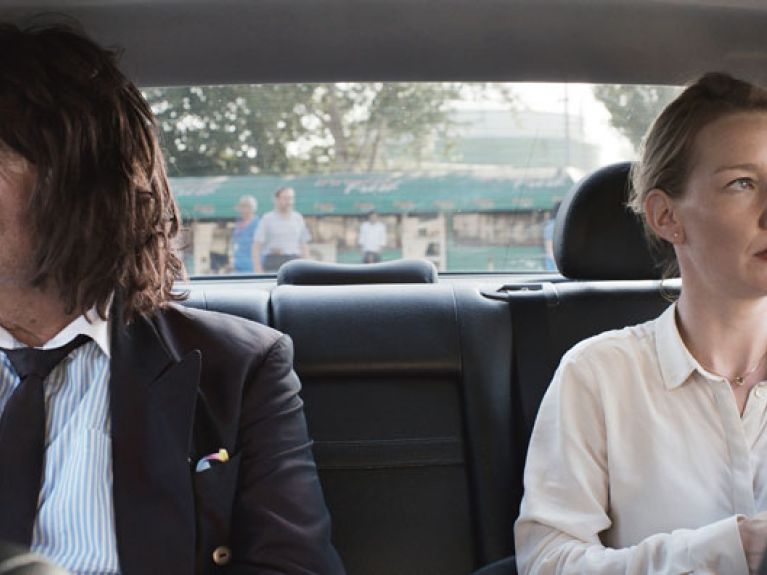 Standing Ovations following the world premiere, applause at the press screening, sales around the globe and euphoric reviews: the film "Toni Erdmann" by German director Maren Ade caused a sensation at the 69th Festival de Cannes. The International Federation of Film Critics, FIPRESCI, chose "Toni Erdmann" as the best picture in competition. According to show business magazine, Variety, the film was "one of the best competition films in the past ten years." The Golden Palm award went to "I, Daniel Blake" by British master director Ken Loach. Federal Foreign Minister Frank-Walter Steinmier said: "I congratulate the British director Ken Loach on winning the Cannes competition with his social-realist drama 'l, Daniel Blake'. Unfortunately, despite fantastic reviews for Maren Ade and her film 'Toni Erdmann', it wasn't enough for the Golden Palm. But she still managed to win the hearts of very many festival visitors in Cannes, and this has been amply demonstrated by the international film critics' competition award for which I congratulate her most heartily."
A tragicomedy between father and daughter
The film "Toni Erdmann" tells a story about Winfried, 65, a music teacher with a great liking for pranks. He lives together with his old dog. His daughter Ines is a career woman who travels the globe to 'restructure' companies. So father and daughter could not be more different: he, the sensitive, social-romantic from the 1968 student era; she, the no-nonsense business consultant who is trying to climb the career ladder and assert herself in a male domain during a major outsourcing project in Romania. Since Winfried sees little of his daughter at home, he spontaneously decides to visit her after his dog has died. Instead of announcing his arrival, he surprises her in her company's lobby wearing joke false teeth and sunglasses. Ines tries to put on a good face and takes her father along in his old jeans to business meetings and massage sessions. But the visit does not bring them closer together. Winfried gets on his daughter's nerves with feeble jokes and implied criticisms of her fast-paced competitive life played out between meetings, hotel bars and endless emails. Father and daughter have come to a dead-end together, when things finally explode...
www.komplizen-film.de/d/toni-erdmann.html