Germany at its beautiful best
Heroes of the Internet: with his shots of Alpine scenery, Jannik Obenhoff from Munich has attracted 540,000 Instagram followers.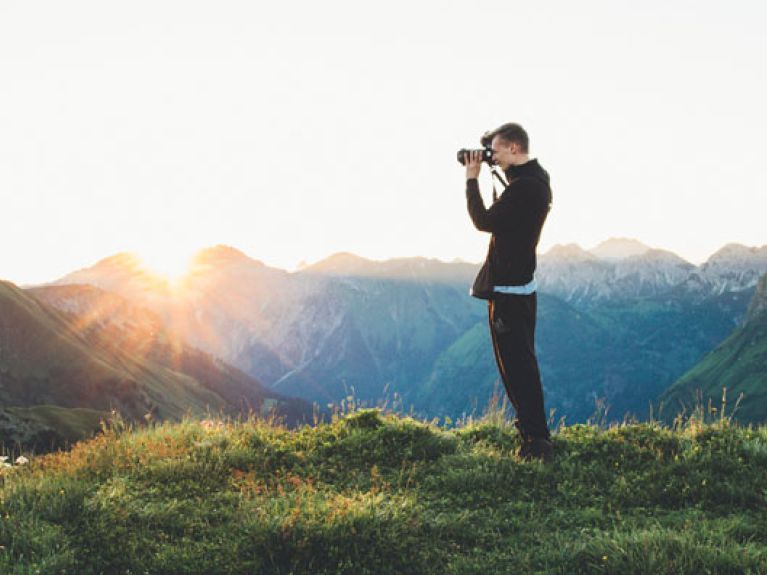 Germany. A glassy mountain lake against a stunning mountain backdrop, evening alpenglow and rising mists: Jannik Obenhoff's photographs are certainly eye-catching. Jannik, who is from Munich, takes shots of German mountain scenery, and has become quite a star on Instagram in the process. 540,000 people follow him. He answers the five most important questions about his hobby on deutschland.de.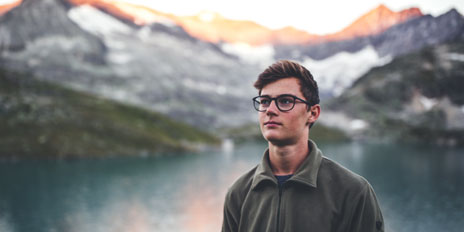 You publish breathtaking photographs of Alpine scenery on Instagram. How does one take the perfect photo?
I am passionate about photographing lakes that reflect mountains, trees or the evening sky – it creates a really good effect. Capturing people or perhaps a mountain cabin in the midst of an otherwise empty landscape can also offer some interesting artistic possibilities. But in all these cases it is the light that is the most crucial aspect! Depending on the weather and the time of day and year, the same motif can look entirely different. That is what fascinates me about the Alpine landscape: every moment has a particular fascination of its own. It's quite different in a city, and I often feel that photos of buildings are interchangeable.
How did you become an Instagram star?
It all began roughly three years ago when a friend gave me the idea of posting my photos on Instagram. At the time I was still photographing Munich, my home town; my images quickly generated a great deal of attention. When a year later I was out on a photo tour in the mountains together with other Instagramers, I realised that landscape photography is totally my thing. I really like being in nature and even as a child I often went hiking with my parents. These days I regularly go to the Alps to do some photography, normally for between one and three days.
Which mountain backdrop offers the most?
Personally I like Lake Eib in particular, which is below the Zugspitze close to the town of Garmisch-Partenkirchen. Its clear and green-tinted water makes it very picturesque; you can take fantastic photos there. Lake Seealpsee in the Allgäu is also a must-see. It can be reached by taking the Nebelhorn Cable Car and offers an amazing panorama. 
You now have 540,000 subscribers. How do you cultivate your followers?
It is important to be constantly active: I upload photos all the time, reply to comments and answer the questions of my subscribers. I also keep meeting new people on Instagram and then arrange to go off with them on photo shoots. These days I am in contact with photo enthusiasts from all over the world.
Which motifs are right at the top of your personal to-do list?
As soon as I have the chance I'd like to explore Iceland; China and Canada would also really interest me.