Iranian cinema in Germany
From Berlinale winners to "Raving Iran" and the Iranian Film Festival in Cologne: there are many links between German and Iranian cinema.
09.02.2017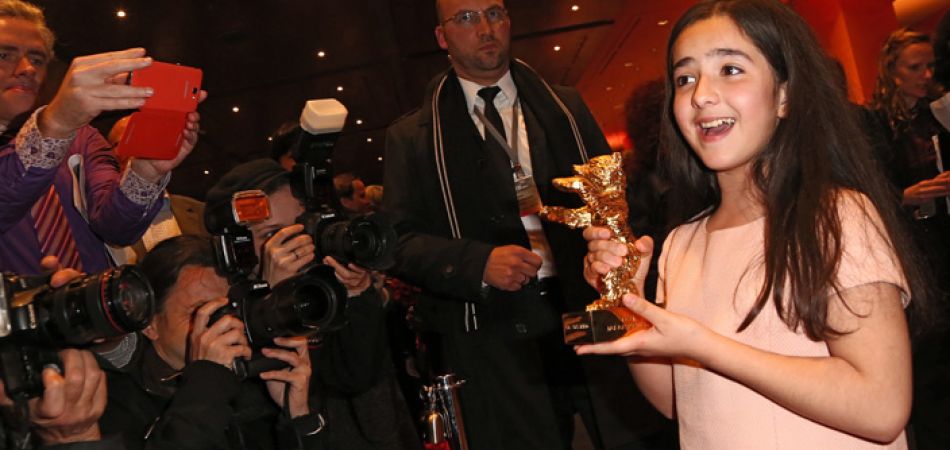 A masterpiece of Iranian cinema will once again be premiered at the 67th Berlinale from 9 to 19 February 2017: in the Berlinale Special section, the restored version of Abbas Kiarostami's "Close-Up" will be screened for the first time in Germany as part of the Goethe-Institut's "Iranian Modernity" cultural programme.
The Berlinale is a good place for such cinematic discoveries. In 2015, the international film community turned its eyes to Berlin, where an unusual world premiere of an Iranian film was being presented: Jafar Panahi had managed to smuggle his film "Taxi" to Berlin from Iran. The director himself was unable to attend the film festival, as he has been fighting for his artistic freedom in Iran for years. "Taxi" is a prime example of the great power that Iranian cinema can exert: during a taxi ride through Teheran, with Panahi at the wheel, a fascinating and multifaceted panorama of Iranian society unfolds. "Taxi" won the Golden Bear for Best Film at the Berlinale. Panahi's niece Hana accepted the award in Berlin on his behalf.
Oscar winner Asghar Farhadi
Pahahi's compatriot Asghar Farhadi also takes a look at Iranian society. In 2009, he won the Berlinale's award for best director for "About Elly", in which he portrays the lives, emotions and conflicts experienced by a young Iranian middle class. Asghar Farhadi spent several months living in the German capital as a guest of the DAAD's Artists-in-Berlin programme in 2011, and won the Golden Bear for his divorce drama "Nader and Simin, a Separation". This was followed in 2012 by an Oscar for Best Foreign Language Film. The Iranian director has been nominated for another Oscar in 2017 for "The Salesman". However, after US President Trump imposed an entry ban on people from seven predominantly Muslim countries, including Iran, Farhadi decided to boycott the Academy Awards ceremony.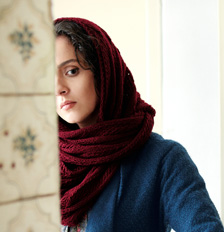 German director Susanne Regina Meures also knows what it is like to have her artistic freedom restricted in Iran. She used a hidden camera to shoot "Raving Iran", her documentary about two young Teheran DJs in the underground scene. The film met with an enthusiastic reception among critics and at festivals in 2016.
Iranian Film Festival in Germany
Cologne will be playing host to a special festival from 24 to 28 May 2017: the  4th Iranian Film Festival in Germany. At present the festival team is still in the process of selecting recent films; audiences in 2016 were treated to films as diverse as "A Dragon Arrives", a visually stunning mystery thriller with political undertones, the two social dramas "I'm not angry!" and "Lantouri" about teenagers in Teheran, and two key works by the renowned documentary filmmaker Mehrdad Oskouei. As programme curator Amin Farzanefar stresses: "Our aim is to provide a forum for the young Iranian film scene in particular."
This has proven popular with audiences, who come not only from various cities in Germany but also from the Netherlands and Belgium. Supported by the Federal Foreign Office, the festival offers many opportunities for meetings and cooperation, allowing German and Iranian filmmakers to forge contacts and arrange co-productions. The Iranian Film Festival cooperated in 2016 with the International Green Film Festival in Teheran, which devotes itself to urgent environmental questions. This ties in well with Amin Farzanefar's goal: "We believe it is very important to facilitate discussions about topical issues."
© www.deutschland.de