Literary criticism on the net
Book blogs are well-established in the world of literature, but they are almost as diverse as the programmes of the German publishers. A selection of fascinating German literature blogs.
13.03.2017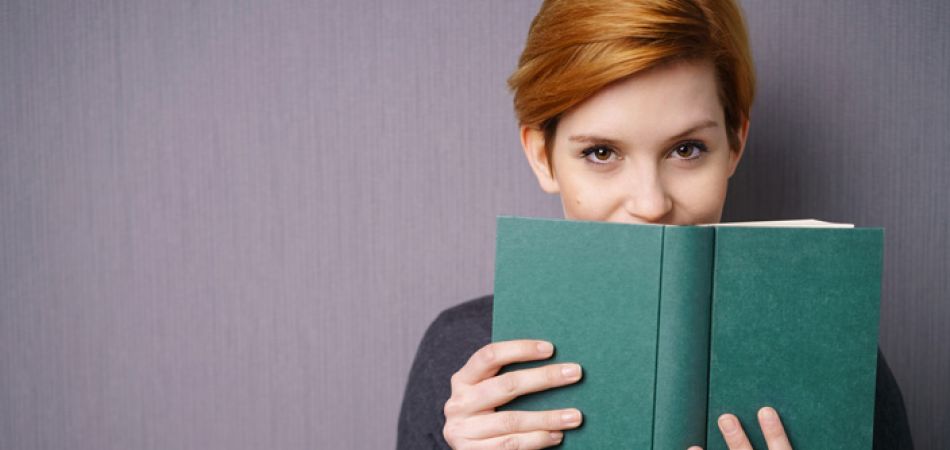 Germany. The book trade can no longer ignore the bloggers. No wonder with around 1,200 to 1,300 online review sites in the German-speaking area alone. Opinions can definitely differ about the quality of many blogs because of their pronounced subjectivity and frequent lack of appraisal criteria, and so far the publishers have not yet seen any noticeable increase in their book sales. Nevertheless, literary blogs are part of today's book culture. In the spring of 2016, the Leipzig Book Fair responded to the situation by setting up a dedicated forum especially for the bloggers. 800 book bloggers registered for accreditation. The idea is continuing in 2017 with the blogger sessions 17.  It also reflects the fact that the scene is still developing and becoming more differentiated. Here is a small selection of well-known German book blogs.
54books
What's it about?
Literature, classics and quality contemporary literature
Who's blogging here?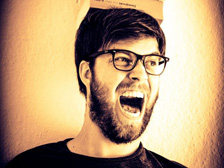 Tilman Winterling, born 1987, lawyer for publishing and media law
What's so special about the blog?
Refreshingly modern blog site devoted mainly to classics and high-quality contemporary German literature. An easily digestible number of pleasantly flowing reviews, both long and short. Also: a variety of other categories including screen adaptations, music, interviews with writers or people in publishing houses.
Who is this blog for?
For fairly demanding readers who appreciate a personal touch and clear critical criteria.
Online since
The end of 2012
Here it is
www.54books.de
Elementares Lesen
What's it about?
Nonfiction
Who's blogging here?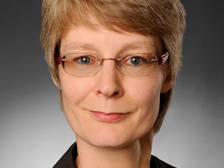 Petra Wiemann, 30 years in the book trade,
jury member for the Wissensbuch des Jahres award
What's so special about the blog?
The blog is clearly designed and gets to the point. The spectrum of topics ranges from microcosms to the universe, from the big bang to the future. So the focus here is on the natural sciences, from biology through astrophysics to microphysics. What's more, the blog has an interesting archive of novels with a scientific background.
Who is this blog for?
For anyone who is interested in the natural sciences and also likes popular science publications.
Online since
April 2013
Here it is
www.elementareslesen.de
Kinderbuch-Detektive
What's it about?
Children's books
Who's blogging here?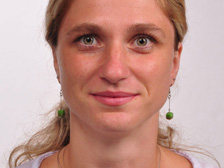 Anna Herrmann, mother of three children and upcoming primary school teacher
What's so special about the blog?
This is a fairly recent blog, but although it has only been online a few months it has already gained a lot of readers. Kinderbuch-Detektive is a blog devoted mainly to picture books, children's books and early reading books. Occasionally there are young people's books, audio dramas or audio books. In addition to the reviews there are pieces on particular topics, such as death and dying in children's books. The blog is clearly ordered according to reading age and topics making it easy to look things up and find what you want.
Who is this blog for?
The blogger says her site is 'for all book lovers, book haters and anyone else in between – probably the majority. Parents, teachers and booksellers as well'. Anna Herrmann says about herself: 'My opinion is always open and honest, and I must repeat: Nobody and nothing can bribe me - not even with chocolate and a good cup of coffee.'
Online since
August 2016
Here it is
www.kinderbuch-detektive.de
Eulengezwitscher
What's it about?
Biographies
Who's blogging here?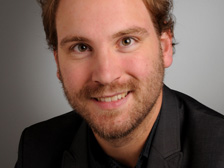 Dr Gernot Uhl, born 1980, is a journalist and political scientist, and an avid reader of biographies since childhood. In his blog he combines his ten years of experience as a journalist in the print media with his academic education. And in his main job he works as a research associate with the Konrad-Adenauer-Stiftung promoting gifted students.
What's so special about the blog?
The appeal lies in its professional design. The pieces include plenty of pictures and videos and are grouped in various fields, such as politics, sport or science. There are new publications as well as classics. The reviews are compact and the criticism is concise.
Who is this blog for?
Naturally for people who love reading biographies, but basically for everyone who wants to discover what has been published about a particular historical or contemporary personality.
Online since
2011 (regular reviews since 2013)
Here it is
www.biografien-blog.de
Krimi Couch
What's it about?
Crime novels and thrillers
Who's blogging here?
Krimi-Couch.de is a project of Literatur-Couch Medien GmbH & Co. KG. Lars Schafft, born 1978, is the maker and editor-in-chief of Krimi-Couch, independent web developer and member of the jury of the German Crime Fiction Award. He is backed by a large team of permanent colleagues and guest reviewers.
What's so special about the blog?
A very professional blog with far-reaching multimedia potential, established 15 years ago. Krimi-Couch is one of the largest portals dedicated to crime fiction in the German-speaking area. The basic aim is to provide readers with a comprehensive overview of crime writers and their books. The site has a good search function, is clearly organised and has smart supporting features, such as the 'Krimi-Berater' with various criteria (place, timeframe, genre etc.) to help find suitable books.
Who is this blog for?
Naturally for lovers of crime writing. And it is also for everyone who appreciates expertise but enjoys playing around with additional features. For instance, there is an interactive world map for people who like to read crime fiction from particular regions.  
Online since
Spring 2002
Here it is
www.krimi-couch.de
Love German Books
What's it about?
German-language books and the art of translation
Who's blogging here?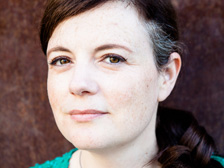 Katy Derbyshire, born in Britain 1973. She has lived in Berlin for many years and is a distinguished translator of German literature into English, including the successful novels 'Axolotl Roadkill' by Helene Hegemann or 'Im Stein' by Clemens Meyer.
What's so special about the blog?
This blog focuses mainly on German-language books – but it's written refreshingly in English. It includes sporadic pieces spotlighting translation issues. It's really interesting to read what Katy Derbyshire says, for instance about the challenges of translating the 560-page tome 'Im Stein' by Clemens Meyer, and why she even changed the name of a particular character.
Who is this blog for?
For anyone who enjoys reading in English about German books, or about German books in their English translation.
Online since
2008
Here it is
http://lovegermanbooks.blogspot.de/
© www.deutschland.de