30.03.2017
Science explainer with seven million fans
The Yemeni science communicator Hashem Al-Ghaili, who lives in Germany, produces science videos and has shown that with little money but lots of enthusiasm you can become a social media star.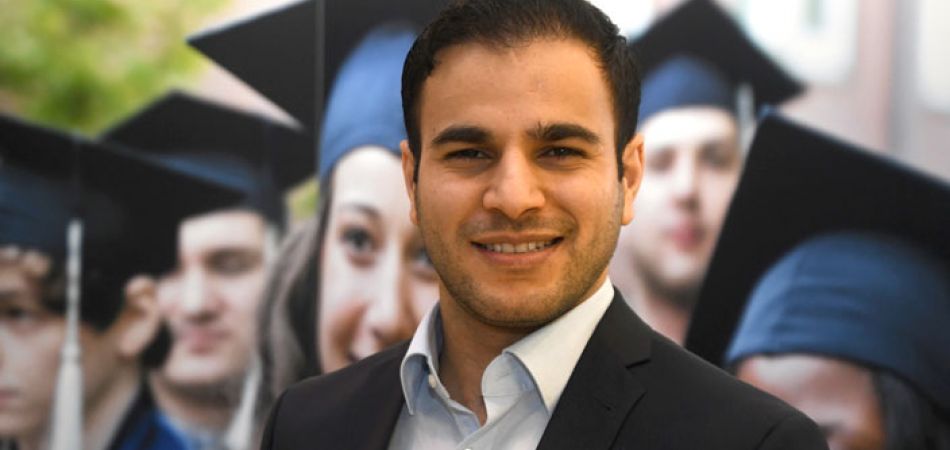 Germany. Hashem Al-Ghaili knows how to explain complicated research results simply. On Facebook, the 26-year-old Yemeni is followed by nearly eight million fans. Their number is growing steadily; in mid-January 2017 it was already almost seven million. One of his latest videos, about an implant that could save the lives of thousands of people suffering from a special kind of cardiac insufficiency, was seen about 18 million times within one and a half days.
Short clips with good music
In his videos Al-Ghaili puts the research in the foreground, with English subtitles. His formula for success is one to two-minute videos accompanied by music in the background. "I make sure I have really good music in my videos", says Al-Ghaili, who describes himself as a "science communicator". In conversation, he gives the impression of being a modest person. "I do what I do because I love it." He first had to persuade his parents. They wanted him to become a farmer and stay in Yemen. Now they are proud of him, says Al-Ghaili. His parents' farm in Yemen, studying biotechnology in Pakistan, and a master's degree in molecular biotechnology at the Jacobs University in Bremen – these are the major stations in his life so far. Two DAAD scholarships made it possible for him to study in Germany.
Information from researchers in advance
He now plans to continue his career as a producer by making longer documentaries about "impossible science". He wants to shoot videos that present science fiction-like and relatively unknown research: for instance, about a lift that can carry objects from the earth into outer space. He has so far used the freely accessible pictorial and video material of other organizations for his clips. Al-Ghaili has thus demonstrated how, with little money but lots of commitment, you can succeed in the world of the internet. He reads many scientific journals and finds there topics for his videos. Many scientists now inform him in advance of their next publications, so that the young science communicator can convey them to a larger public.
Hashem Al-Ghaili's Facebook page
Hashem Al-Ghaili's YouTube channel
Mediasteak – the "fillets" of television
© www.deutschland.de