"Symbol of Jewish 
culture in Berlin"
Tal Alon has founded the Hebrew magazine Spitz.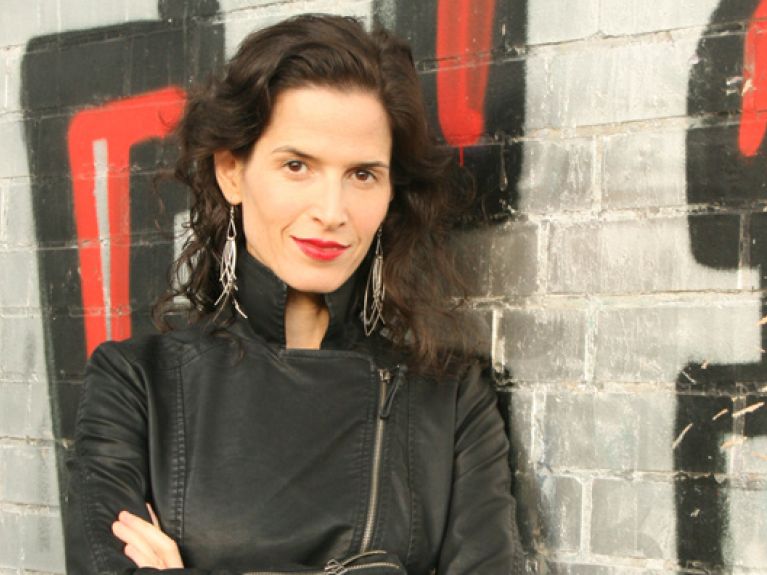 Tal Alon came to Berlin in 2009: "It wasn't exactly my dream to be an immigrant. But my husband wanted to go to Berlin. He's an artist, and he was attracted by the art scene here," recalls the journalist who previously worked as senior editor with a major daily newspaper. "I was rather uncertain to begin with, but then I thought: Why not? So, we came to Berlin with our two children." Tal Alon learned German for two years, worked as a freelance journalist for Israeli media and discovered the German capital's ever-growing Israeli community. "Israelis are in Berlin for many, very different reasons, and there are lots of initiatives," she says. This situation led to the idea of founding the 
Hebrew magazine Spitz: "A community needs a newspaper. Spitz provides Israeli immigrants with cultural, political and social orientation and creates a first bridge to Germany and German people," she explains, adding: "Spitz is also a practical guide for everyday life and leisure in Berlin."
Although the readers can take out a classic subscription for the bi-monthly magazine, which is financed by donations and adverts, the majority of the 2,000 copies are distributed at restaurants, language schools or hotels. 
"I didn't want to found some kind of Facebook group. 
I regard Spitz more as a physically present symbol of our culture in Berlin," says the magazine's founder. Naturally, there is an online version as well.