European Capital of Culture 2025
18.09.2017
Hildesheim: It is togetherness that counts
Germany will once again be home to a European Capital of Culture in 2025. We present the candidate cities. This time: Hildesheim.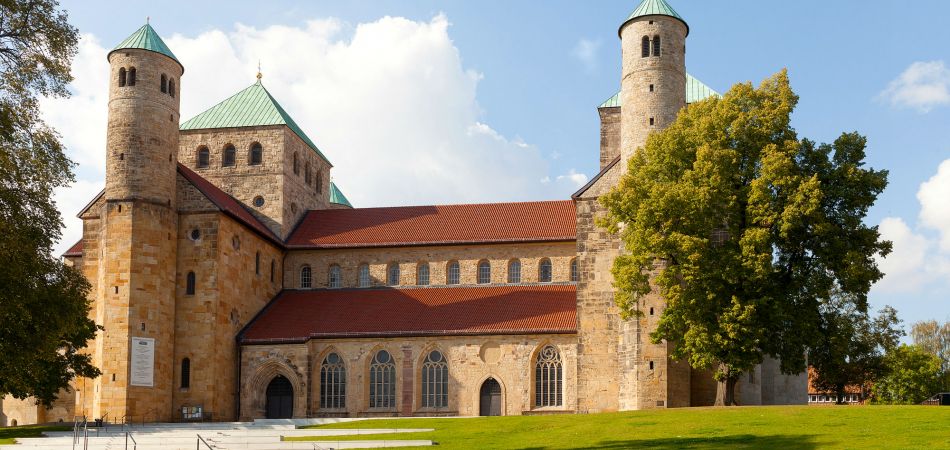 Germany. Cities accorded this status can hope to attract more visitors, increase their profile and generate a sense of new beginnings among their residents: Germany is once again entitled to name a European Capital of Culture, this time for 2025. Although the decision will not be taken until 2020, a number of cities have already put themselves forward. We asked their mayors where in their cities it is particularly evident that they have what it takes to be a Capital of Culture?
Ingo Meyer, mayor of Hildesheim:
"Hildesheim's European dimensions are evident first and foremost in its two UNESCO heritage sites: St. Mary's Cathedral and St. Michael's Church. They span more than 1,000 years of world cultural heritage. One of the saints who was active in the old diocese of Hildesheim was Godehard or Gotthard von Hildesheim. He was revered throughout Europe – the 57-kilometre Gotthard Tunnel was named after him, for example. The world's longest rail tunnel, it symbolizes how apparently insurmountable obstacles between people and regions can be overcome. 
We cultivate a cultural and religious dialogue
This ties in symbolically with our European Capital of Culture application: we are interested not so much in the buildings themselves, but in the impact they have on togetherness. The question is how we actually want to live together in future. As is the case all over Europe, our traditional diocese town is home today to Protestants and Catholics, to members of other faiths and to non-believers. For more than 20 years, we have been cultivating a cultural and religious dialogue between all Abrahamic religions around 'Abraham's Round Table'. Exchange and togetherness is Europe's future."
Report: Bettina Mittelstraß