Berlin icon of the queer scene
By refusing to conform, she really shook up the Berlin of the 1920s: Meet the singer Claire Waldoff on the Goethe-Institut's Instagram channel.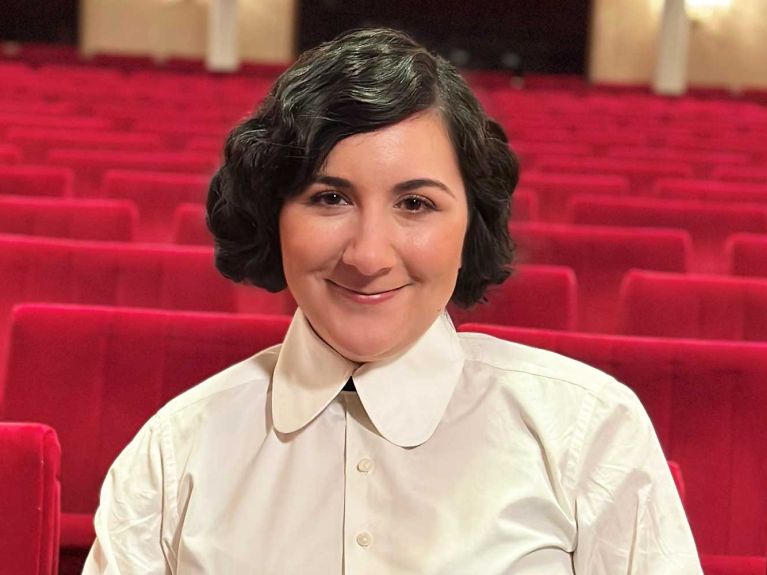 On International Women's Day we celebrate women who stand up for a life in freedom, free love and equal opportunities for all. The German singer and cabaret artiste Claire Waldoff already embodied all of this in the Berlin of the 1920s. Dressed in men's clothing, she performed in women's clubs and, together with her life partner Olga von Roeder and no small portion of brazen impudence, really shook up the nightlife in the German capital.
Claire Waldoff became famous for songs like "Wer schmeißt denn da mit Lehm?" (Who's slinging mud around there?), "Hannelore" (Hannelore) and her hit "Raus mit den Männern aus dem Reichstag" (Out with the men from the Reichstag). The rise of the National Socialists destroyed the career of this cabaret artiste who refused to subject herself to any societal norm. To this day, many artists refer to her as the "cabaret queen".
A tip for anyone wishing to put their knowledge of German or the Berlin dialect to the test: in the audiovisual social media series "Raus mit den Männern aus dem Reichstag" (Out with the men from the Reichstag), Claire Waldoff addresses socio-political questions and queer issues in semi-fictional film sequences. The series starts on 8 March, International Women's Day, on the Instagram channel of the Goethe-Institut.
Strong women from around the world
The fictitious magazine "Frauen der Welt" (Women of the world) provides users in their feed with additional insights into the lives of female activists and authors abroad who lived openly as homosexuals despite massive resistance in the 1920s.