What makes a star today
How a 19 year-old from Steinfurt became as Ploychompoo a social media star in Thailand - Jannine Weigel gives us the inside Story.
14.10.2019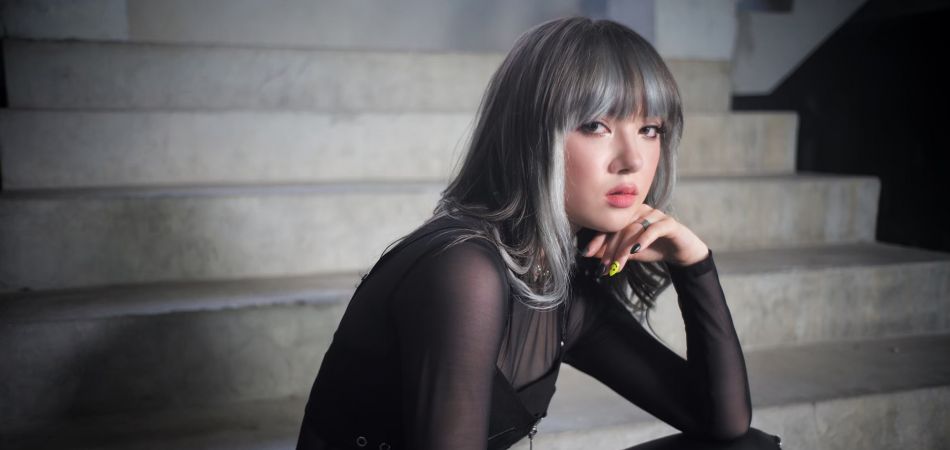 Jannine, does one become a music star faster using the social media?
Most certainly! It makes it much easier for people to access all different types of music and you have a far better chance to be successful independent of the major labels. Social media also made it a lot easier for me to become known. Without the social media I would possibly have gone down the traditional path and would probably have entered song competitions. The latter only cover certain music currents and offer only a small section of artists a chance. Things are completely different in the social media channels, where there's room for everyone. In my case, YouTube and Facebook contributed an awful lot to my becoming known to a broad section of international listeners. What helped me especially was that Lil Wayne mentioned me and my cover song "See You Again" on his Facebook page. After that the cover went viral and it's now reached almost 66 million clicks on YouTube.
For you, how important is direct interaction with your fans?
For me, YouTube and the other social media channels are more than simply platforms for presenting my music. Through them I can find out directly what my fans think and be encouraged by them. What I like most is to receive feedback telling me that I've inspired young people, because that is one of my goals, too. The social media have enabled me to get many new friends worldwide, who all have the same passion for music as do I. That would hardly have been possible through the traditional channels.
Many people have become stars overnight – and yet remained 'one-hit wonders'.
Jannine Weigel
Are there differences between the German and the Thai music industries?
In Thailand, the social media stars and the classic celebrities are still very different worlds. One reason for this is that many people have basically become social media stars overnight in Thailand but have then remained 'one-hit wonders'. Compared to Germany, the social media-star image is not yet so established in Thailand. What we are seeing is that classic celebrities are increasingly discovering the benefits of the social media, are creating their own YouTube channels and vlogs, and in that way boosting how well known they are. In my opinion, among young people in Germany the social media stars are more popular than in Thailand and in Germany more young people are active in the social media than in Thailand.
Have the social media changed your music?
I never wanted simply to do things other people would like. My focus has always been on finding and then producing my own sound and doing what represents me as a person. The social media really helped me to find new trends in music that I would otherwise probably not have come across. But there are also dark sides to the social media, as I found out for myself a few years ago, when I was the target of massive cybermobbing attacks on Twitter in Thailand. Of course that really hurt, but it also provided the inspiration for my new song "Words", in which I respond to all the attacks by saying that I am not going to let myself by the victim of mobbing but will fight back and win in the end.
Has social media changed the music industry?
Social media creates the opportunity for us to discover the entire breadth of different music trends and experience them for ourselves, including precisely those that are not "mainstream". "Lil nas x" is at the moment a prime example of this. We artists have far more opportunities and freedoms in presenting our works to the world , even if we don't have deep pockets. That's the best and greatest thing the social media offer us artists.
Interview: Christina Iglhaut
You would like to receive regular information about Germany?
Subscribe here: