Entdecke DE: Racing tracks for everyone
Famous German motorsport circuits offer great experiences for everyone.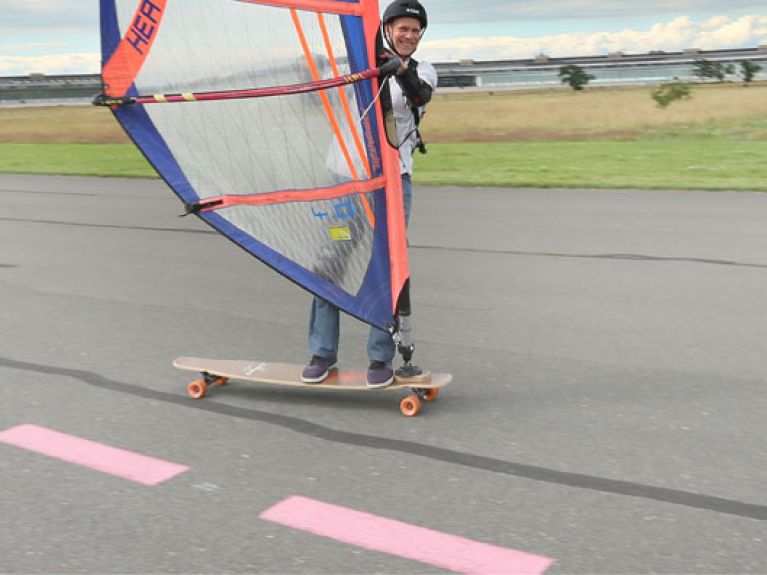 Nürburgring
Blind corners, sharp crests, fast downhill runs: ever since it opened in 1927, the Nürburgring Nordschleife in Rhineland-Palatinate has enjoyed a legendary reputation as a merciless circuit at the heart of the hilly Eifel landscape. The triple Formula 1 world champion Jackie Stewart called the wooded race track "The Green Hell". Nowadays, cyclists and runners also come here to test their limits, for instance in the "Rad & Run am Ring" event, which includes 24-hour cycling and 24-kilometre running races, or in the world's biggest obstacle race The Fisherman's Friend Strongman Run. The "Rad- und Lauftreff" offers regular opportunities for all enthusiastic cyclists and runners to test their strengths and gain a first-hand experience of the legendary Nürburgring.
Hockenheimring
A small town in Baden-Württemberg zoomed into focus when motor racing started in Hockenheim in 1932 and brought it into the world spotlight. In addition to the motor racing events, it is also the venue for cycling and running contests. For instance, the BASF-Firmencup, which is one of Germany's largest events for companies, with around 15,000 participants from some 750 enterprises. From April to September the Skate Date regularly attracts skaters, hand bikers and other fun sport fans to the circuit.
EuroSpeedway
The EuroSpeedway Lausitz high-speed racing track in the Niederlausitz region is unique on the European continent. On Blade Night inline skaters and cyclists can regularly take to the grand prix track and the two-mile high-speed track between June and August. Anyone can get their wheels rolling on the Lausitzring in training sessions free from the disturbances of everyday traffic.
Berlin Tempelhof
One speciality among Germany's racing tracks is located in the grounds of what was once Tempelhof Airport. In the season 2014/15 a Formula E track was opened here. Wind instead of electricity is what powers the kite landboarders, windskaters and beach skaters whose brightly coloured sails have become a new cultural landmark on the Tempelhofer Feld. The wind-propelled skateboards or three-wheeled buggies can be seen gliding along the tarmac. The course includes 17 curves and runs anticlockwise along the former airport apron. Such a large kiteboarding area in the centre of a major city is unique.