Journey through history
You shouldn't miss these seven World Heritage Sites in Germany.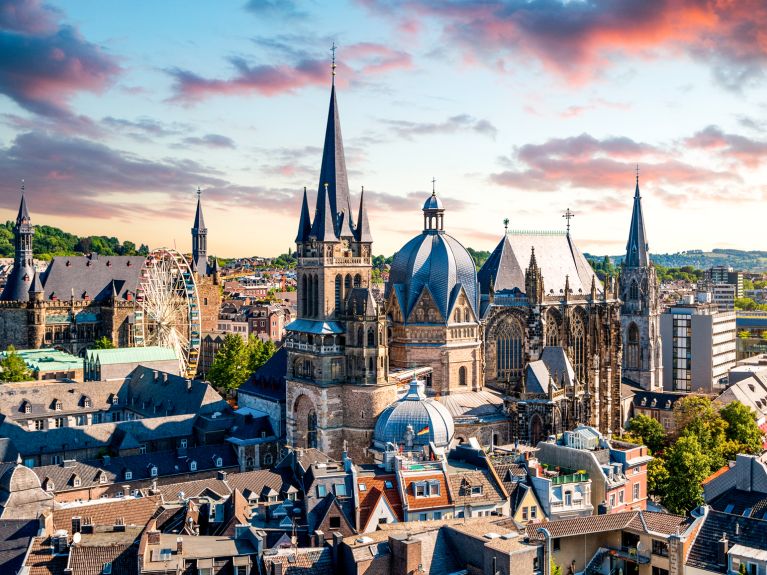 48 historically important cities and outstanding buildings in Germany, plus three Natural Heritage Sites, are currently on UNESCO's World Heritage List. But not all are well-known. We'd like to introduce you to seven particularly interesting ones:
Historic centres of Stralsund and Wismar
Brick trading houses and storehouses characterize the Hanseatic towns, which were founded in the Middle Ages. You can imagine the hustle and bustle at the harbours back then whenever ships brought in goods from faraway lands.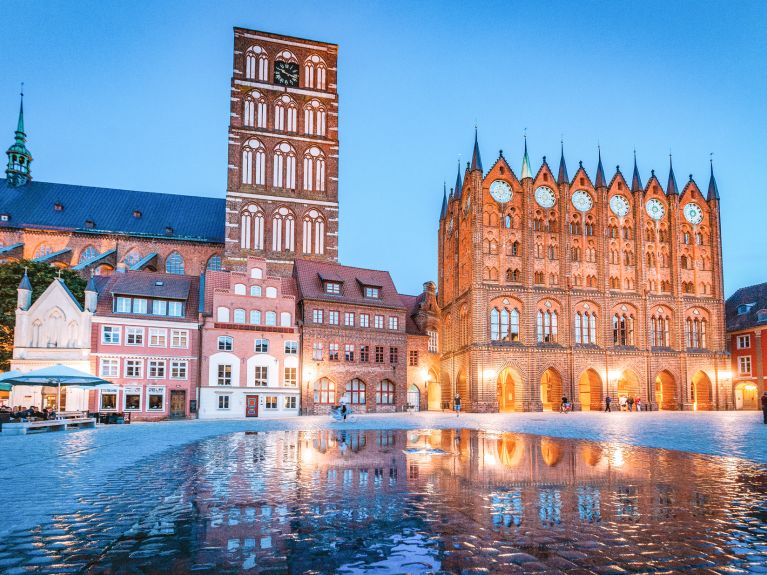 Ironworks at Völklingen
The Völklinger Ironworks is a gigantic relic of the steel industry. Explore factory halls and corridors that still smell of metal and slag, imagine the noise of the machines, and climb up to the observation platforms on former blast furnaces. A multimedia show tells the eventful story of the works, which was closed down in 1986.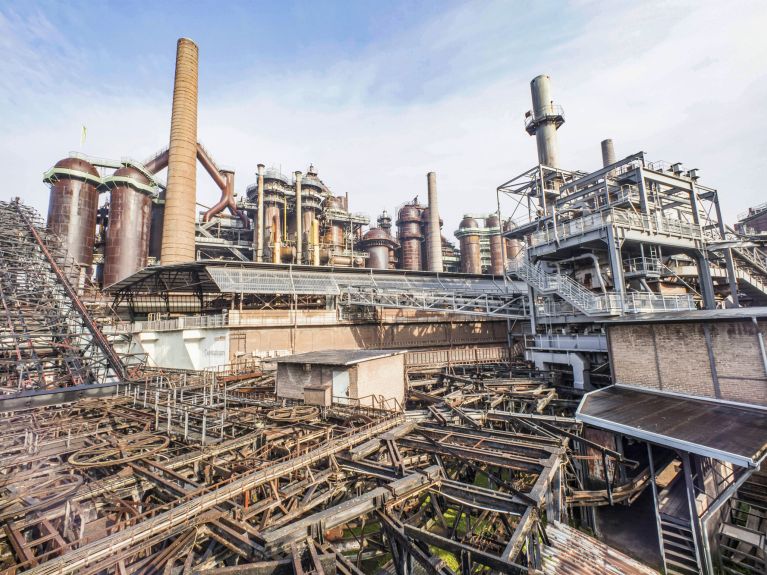 Würzburg Residence
It took just 24 years for one of the most spectacular castles in Europe to be built under the direction of court architect Balthasar Neumann. The Baroque complex from the 18th century has 300 sumptuously furnished rooms. But the real highlight awaits you in the stairwell: look up and you'll see the largest one-piece ceiling fresco in the world, which was painted by Giovanni Battista Tiepolo. Take your time to admire the detailed allegorical representations of the continents.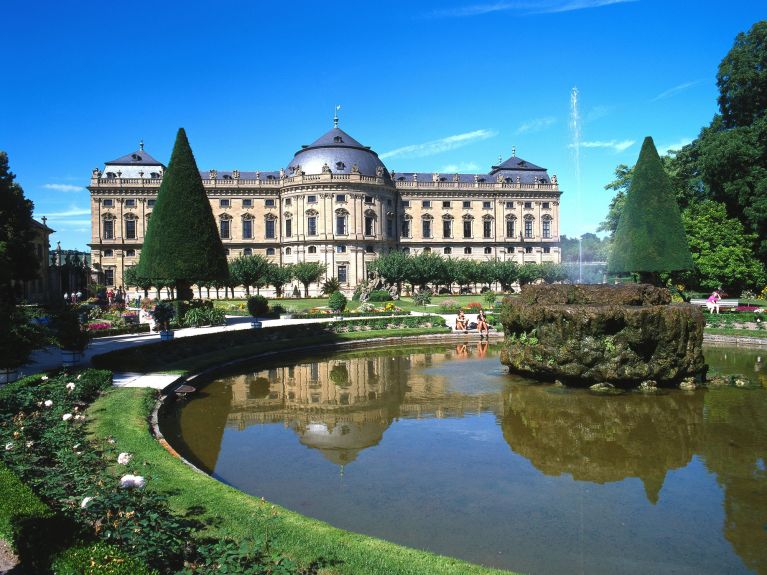 Aachen Cathedral
The Aachen Cathedral was the first cultural monument in Germany to make it onto the UNESCO World Heritage List in 1978. In the eighth-century church you can admire the throne of Charlemagne, one of the most powerful rulers in the world at that time.
Wilhelmshöhe Mountain Park
Europe's largest mountain park testifies to the gigantomania of a landgrave (German count). Water flows down over rocks, stone stairs and cascades into the valley, where it shoots up into the air in a 50-meter-high fountain – and the statue of Hercules watches over everything.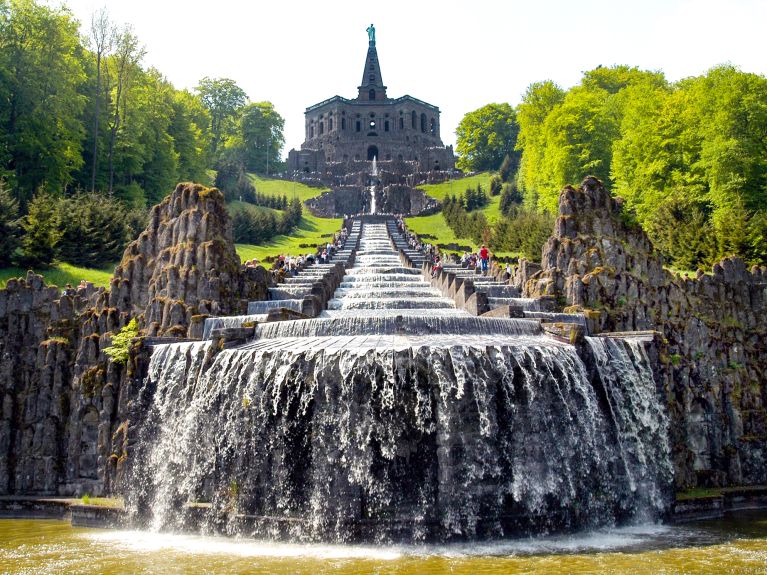 Maulbronn Monastery
This twelfth-century Cistercian monastery is one of the best-preserved medieval monasteries. With its residential and commercial buildings, schools, hospital wards and beautiful gardens, the monastery functioned like a city for centuries.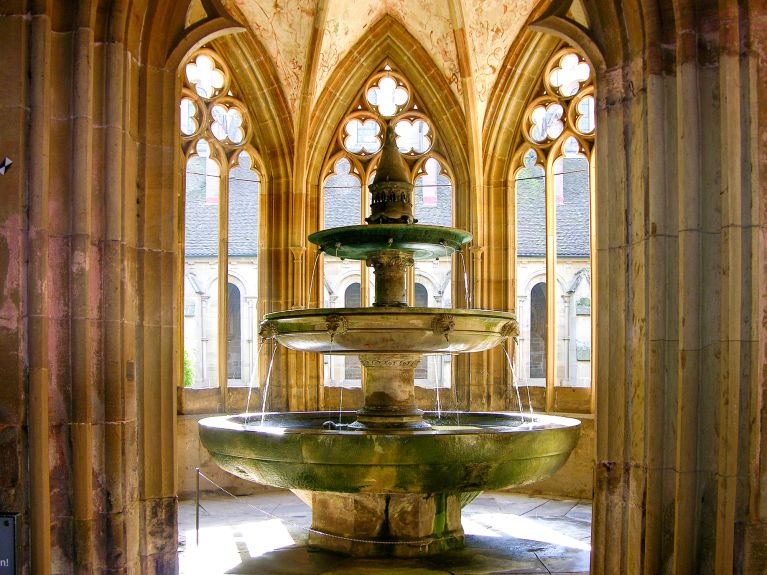 Luther memorials in Eisleben and Wittenberg
What moved Martin Luther to develop his reformatory ideas? You can find answers at his birthplace and the house where he died, both of which are in Eisleben. You can also get right up close to the great reformer in the Augusteum and the Melanchthon House in Wittenberg.