Unique world heritage
Magnificent castles, rusty industrial relics, romantic historic town centres and natural beauty worthy of protection – a journey around Germany's world heritage sites.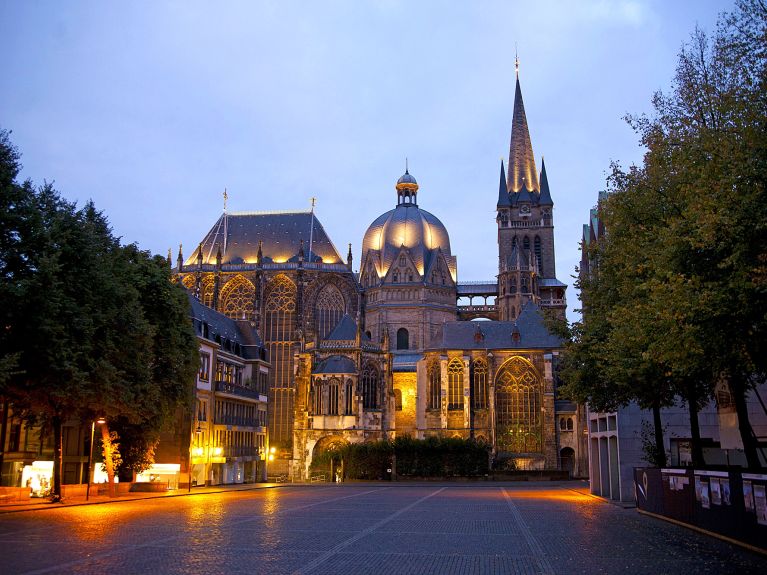 Germany. 52 places in Germany have been designated World Heritage Sites by UNESCO: churches and monasteries, castles and palaces, prehistoric settlements, modernist architecture, historic industrial sites and biotopes.
Imposing churches
In 1978, Aachen Cathedral was the first World Heritage Site in Germany to be included in UNESCO's list. Emperor Charlemagne had this monumental church constructed in the year 800. 30 German emperors were crowned at Aachen Cathedral over the following centuries.
In addition, ten other churches and monasteries have World Heritage status, including Cologne Cathedral, Speyer Cathedral and Maulbronn Monastery. The commemorative sites in Eisleben and Wittenberg are associated with the work of the reformer Martin Luther, as is Wartburg Castle.
Towns through the ages
There are a number of towns whose entire historic centres have been placed under UNESCO protection because characteristic ensembles have been preserved there over the course of the centuries. These include the historic centres of the Hanseatic towns of Lübeck, Wismar and Stralsund, as well as the mediaeval trading centre of Regensburg. Modernist architecture can likewise be found on the list, such as the Bauhaus sites in Weimar and Dessau, the Siemensstadt housing estate in Berlin and the Weissenhof estate in Stuttgart.
Germany is famous for its castles and palaces, some of which are representative of specific epochs of the European monarchy. One example is the magnificent Sanssouci Palace in Potsdam, which is surrounded by romantic parkland.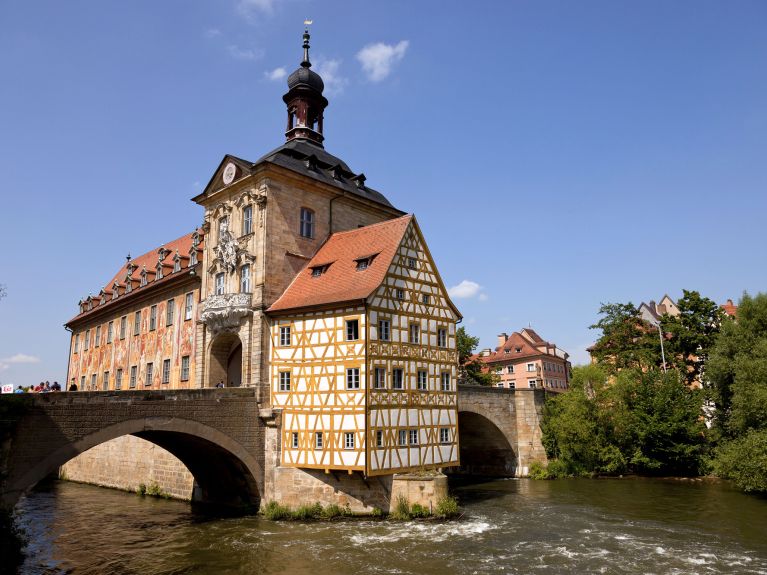 Rusty relics
There are also rusty industrial relics that have been designated world heritage: Zollverein Coal Mine in Essen is a representative example of the development of heavy industry in Europe, as is Völklingen Ironworks, the only intact example of an ironworks in western Europe. And the imposing brick buildings of Hamburg's Speicherstadt constitute the world's largest coherent ensembles of port warehouses.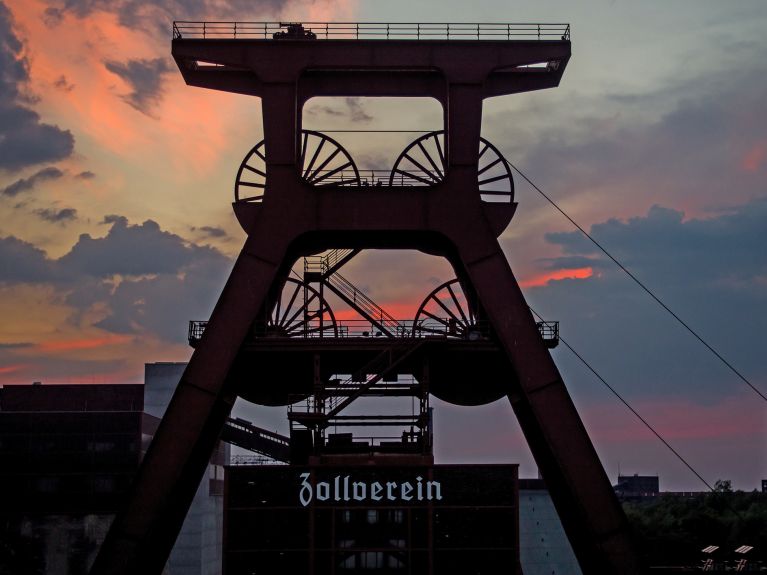 Unique cultural landscape
One peculiarity among Germany's World Heritage Sites is the Middle Rhine Valley, recognised by UNESCO as a unique cultural landscape at the heart of Europe. The region combines the romantic Rhine Valley with European history and natural beauty. There is a whole host of castles – as well as historic industrial sites – along this stretch of the Rhine between Bingen and Koblenz.
Natural beauty worthy of protection
Besides numerous areas of natural conservation, Germany boasts two biotopes with natural world heritage status: the Wadden Sea on the North Sea coast and five Ancient Beech Forest regions.